Modern Warfare 3: The 10 Movies That Made It Happen Call Of Duty: Modern Warfare 3 isn't just the biggest videogame of the year. It's the single biggest entertainment property of any kind – and that includes movies, books and even badly-punctuated blog posts.
Within 24 hours of release it had grossed $400 million in the US and UK alone. It Over 6.5 million gamers signed up to take part in its its epic battles on that first day.
Although gaming is an interactive medium in its own right it's still a natural response to describe some of the games big action set-pieces – The assault on New York, the sandstorm battle – as 'cinematic'.
I asked Glen Schofield, CEO & Co-Founder of Modern Warfare 3 makers Sledgehammer Games, to list for Bleeding Cool readers the ten movies that had helped inspire some of the game's epic moments. The rest of this article, the interesting bit, comes from Glen:
As game creators, we're constantly watching movies and reading books, as well as playing games. Given our creative bent, we seem to zero in on specific things like mood, art, story, scale, etc. As a studio, I guess you could say that there's a collective all-time favourite list. A few of the movies might be quite predictable, while others may not. Hopefully this gives you an idea of where our heads are at as fans of pop-culture:

1. Blackhawk Down. No brainer here. This is one of the best movies of all time. The film's authenticity, cinematography, action moments, camaraderie and of course audio are amazing.

2. 2012. The big moments and special effects are incredible – the destruction is awe-inspiring.

3. Cloverfield. As artists and designers, it's hard not to be a fan of all the great shots of an urban environment under attack. From the choppers flying thru the streets to the damage left behind, the damage is fantastic.

4. Saving Private Ryan. We're big fans of the great, epic battle scenes but also the deeply compelling story. From the opening scenes to the tank battle near the end, this movie is a great example of camaraderie, action and pacing.

5. Elmo in Grouchland. For some reason, this is one of the studio's favourite movies. No idea why, exactly, but it sure gets people going.
[youtube]http://www.youtube.com/watch?v=zuzaxlddWbk[/youtube]
6. Blood Diamond. The ability of this film to capture the brutality and poverty that is unleashed on innocent people is amazing.

7. The Hunt for Red October. There aren't too many films that take you into a sub quite like the way that this one does. It captures closed-quarters living insanely well.

8. Generation Kill (actually a mini-series that ran on HBO). This is a fantastic war action/drama. The language, banter, war scenes- everything about this series feels so legit. It's also the one all of our military advisors hold up as the truest to real combat.

9. The Bourne series. We love the action scenes and how the camera framed them.

10. Transformers 2. Tons of action and explosions. I mean, really – who else other than Michael Bay can sink an aircraft carrier?

Honourable Mention: The Unit (television series). This is a great example of team interaction, cohesiveness, dialogue and missions and how a special operations team really works together.

Obviously we watch and read everything we can, including tons of documentaries and videos on real wars. And when it comes to actually making our games, some of our most valuable insights and stories come from our military consultants – they lend real-world experience to help us refine our ideas to be more realistic, and our dialogue more authentic. Honestly the best ideas, inspirations, storylines and features came from the team itself and the hundreds of brainstorming meetings that take place throughout the course of making a game.

---
---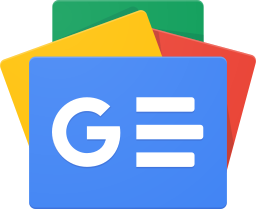 Stay up-to-date and support the site by following Bleeding Cool on Google News today!