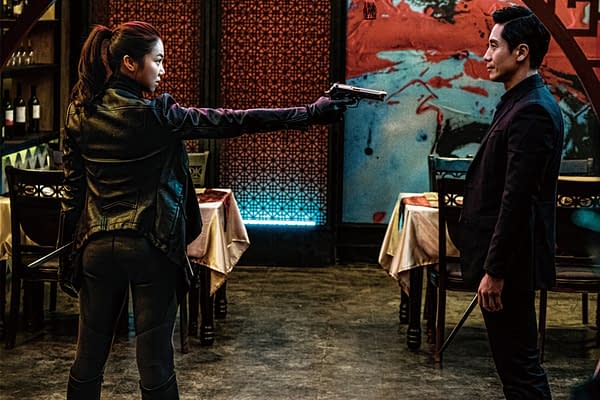 The New York Asian Film Festival has been one of the most fun cultural events of New York City for sixteen years now. It's an annual gathering of the most popular movies of the past year from all over Asia, including entries from China, Taiwan, Hong Kong, Japan, Thailand, South Korea, Indonesia, the Philippines, Malaysia, India and Singapore. It's necessarily not a high-minded festival like Cannes or Berlin but one focused on pop culture. The emphasis is on fun and cultural impact, so the movies are often crowd-pleasing genre movies like thrillers, Science Fiction, Horror, romantic comedies, melodramas, tragedies, whacked-out comedies, character-driven dramas, the occasional documentary and also political bombshells like last year's world premiere of Ten Years, a street-level runaway hit Hong Kong's anxieties about what they might lose under Mainland Chinese rule.
The festival started sixteen years ago at modest venues like the Anthology Film Archive in the East Village. It has habitually flown in actors and directors as guests, presenting lifetime achievement awards to filmmakers and actors who have become international superstars for decades of work, and newcomers who are about to become big all over Asia. They may not mean much to the insulated American audiences, but these people are big deals in Asia. There's a 20th Anniversary Hong Kong panorama featuring recent classics like Johnnie To's gangster classic Election and Tsui Hark's latest blockbuster movies The Taking of Tiger Mountain and his collaborating with comedy king Stephen Chow to make the deconstructionist Journey to the West 2: The Demons Strike Back, a focus of LGBTQ movies and titles from Nikkatsu's Roman Porno Reboot Project. There's the hit Thai high school heist thriller Bad Genius, the searing Hong Kong drama about mental illness Mad World and the Korean action thriller The Villainess, which comes from Cannes with a lot of buzz over its insane action scenes. That's just a few of the embarrassment of riches at the festival this year. Every movie that was a big deal in Asia over the past year is featured in this festival.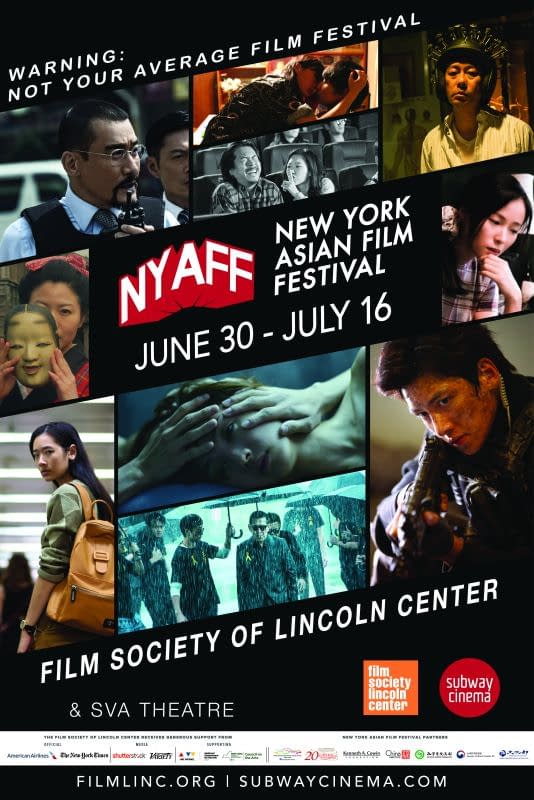 The festival has become a more prestigious affair, landing at Lincoln Center's Film Society Walter Reade Theater uptown and with major parties. This Friday's opening night has a major do with chef Eddie Huang serving as goodwill ambassador, a performance by Thai dancers courtesy of the Tourist Board of Thailand (in celebration of the opening night movie Bad Genius being from Thailand), music by RUCO and the Family Cats, and a reception fashioned like a Bangkok night market with Asian food and drink. If you have a ticket to the opening night movie, you're invited to the party.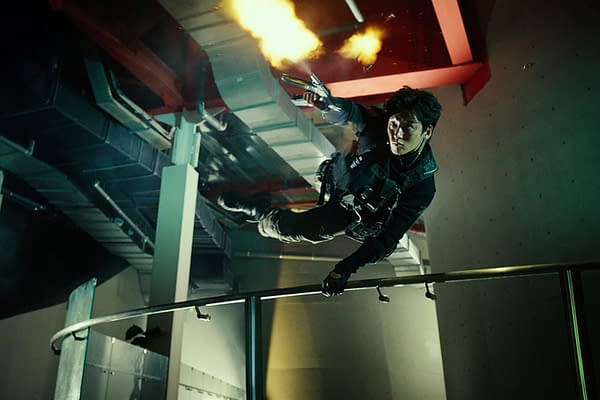 Fabricated City – Courtesy of Cj Entertainment
And we plan to run reviews of as many movies in the festival as we can squeeze in during its entire run. There are about sixty of them, so we can't cover them all, as much as we'd love to. If you're in New York City, this festival is the most fun you can have between June 30th and July 16th. If not, follow our coverage, and some of these movies will end up with a US showing later, including on Netflix.
Tickets and schedule for the New York Asian Film Festival can be found at subwaycinema.com
Enjoyed this article? Share it!