New York Comic Con Sold Out For The Weekend… Except When It's Not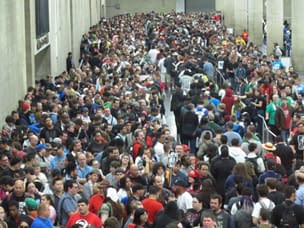 The New York Comic Con has been justifiable boasting about its sellouts for the weekend, with only Friday tickets available this morning. Odds are they will be a bit on the scarce side as well.
Well, the owner of Bleeding Cool, William Christensen on Avatar would like me to point out that there are Avatar VIP ticket sets still available, with hundreds of dollars worth of swag and including tickets to the show for the weekend. All that Avatar content thrown in, for less that the price of the tickets being touted on 12th Avenue right now.