NY Comic Fest Comes To White Plains This Saturday – With Steranko, Snyder, Waid, Sienkiewicz, Haspiel And More
The New York Comic Fest is coming to the West Chester County Center in White Plains, New York, this Saturday for a one-day only event and this its first outing as a convention, run by the same folks who have brought Asbury Park Comic Con to New Jersey for three years running. They describe their mission thus:
The convention is put on by the promoters of the Asbury Park Comicon, a show that honors creators and the culture of comics. Some say our conventions are a throwback to a simpler time in comic fandom, but we think of ourselves as a sane alternative the huge, impersonal, overcrowded cons of the city.

We book top comic creator guests, as well as indie artists, toy and collectibles dealers, and original art dealers. Our panels are second to none and we have a great cosplay contest.
Here are some of the guests for NYCF and how they describe their careers:
Jim Steranko – One of the most famous and influential creators in comics history, Steranko is responsible for the modern depictions of SHIELD and Captain America. The multi-talented Steranko is an illustrator, musician, art director, magician, fire-eater, designer, escape artist, filmmaker, pop-culture lecturer, and publisher.
Scott Snyder – NYCF's "Guest of Honor" is, simply put, the biggest comics writer working today with a critically acclaimed run on Batman — the best-selling superhero comic on the market. Other credits include the incredibly popular American Vampire, Superman Unchained, The Wake and Swamp Thing, as well as a collection of prose stories called "Voodoo Heart." Scott also teaches and is on the faculty at Sarah Lawrence College.
Mark Waid — The hardest-working man in comics is known for a decades-long string of wildly popular and critical smashes, such as his current runs on Daredevil and the Hulk and his epic miniseries Kingdom Come. He's also the driving force behind the webcomic publisher Thrillbent and is a comics retailer to boot. At any given time, Mark seems to be working on a half-dozen comics — all of them embraced by fans.
Basil Gogos — The World's Most Famous Monster Artist! Gogos has a legendary fan-following as chronicled in the best-selling Vanguard book, Famous Monster Movie Art of Basil Gogos. His original Famous Monsters magazine cover paintings of the 1960s and '70s are highly sought-after and he has works in the collections of filmmakers and rock stars including Rob Zombie, Johnny Depp, Nicholas Cage and Benicio Del Toro.
Denny O'Neil — One of the most influential writers and editors in comics history, Denny O'Neil is the writer most responsible for the darker, more intense depiction of Batman that fans love today. He and his art partner Neal Adams not only redefined Batman, but also modernized Green Lantern and Green Arrow, the basis of the hit CW TV show Arrow. There probably isn't a major comics character that the Rockland County resident hasn't worked on.
Bill Sienkiewicz — The boundaries-busting artist was one of the creators who redefined what comics and graphic novels could be, with a litany of credits, including work on Elektra, Moon Knight and Batman. He's also well-known in the music industry having designed album art for the likes of Dio, the RZA and Bruce Cockburn.
J. J. Sedelmaier – Animation director of "Saturday Night Live's" TV Fun House featuring The Amiguously Gay Duo, X-Presidents, Steven Colbert's Tek Jansen, Beavis and Butt-Head, and many others. J. J. Sedelmaier is not only a Westchester County resident, his studio is located in White Plains.
Christy Blanch — Christy's not only a comics writer and retailer, she's one of the world's foremost educators on the subject of comics. She heads up the online lecture series "Social Issues Through Comic Books", which delves into topics such as addiction, the environment and gender equality through the prism of comics.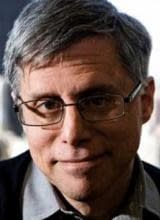 Paul Levitz — The longtime DC Comics president and publisher, who splits his time between NYC and Westchester, is now one of comics' foremost historians and teachers. He also continues to write comics, such as DC's Worlds' Finest, and is one of the most important comics creators and executives of the last 40 years.
Dean Haspiel — Emmy Award-winning artist for illustrations on HBO's Bored To Death, creator of Billy Dogma and The Red Hook are just a few credits. In addition, the SUNY-Purchase grad has collaborated with Harvey Pekar, Jonathan Ames, and Inverna Lockpez and his latest project is Mamaroneck-based Archie/Red Circle's The Fox — with writer Mark Waid.
The NYCF is also going to be celebrating Batman's 75th Anniversary big time at the show. They explain:

The New York Comic Fest is also celebrating the 75th birthday of the Dark Knight, with a special battery of programming, including a panel discussion on the Caped Crusader past and present, featuring Scott Snyder, Denny O'Neil and Paul Levitz, and moderated by the editor of the website 13thDimension.com, Westchester resident Dan Greenfield. There will also be a special Batman cosplay contest, a Batman trivia contest — both with top-notch prizes — as well as the most famous BATMOBILE of them all, from the 1960s TV series!
NYCF's panel events are described as:
Lively discussions and Q&A's with the NYCF's lengthy list of guests. Topics include not only the history of Batman and the legacy of Wally Wood, but social issues in comics, the ins and outs of comics writing, animation and art.
And you can find the full panel programming here.
NYCF's Cosplay Contest will include the following categories: Best Male Costume, Best Female Costume, Best Girl Costume (12 and under), Best Boy Costume (12 and under), Best Couple, Best Group. Find more information about participating in the contest here.
In addition, the show has recently announced that AMC's Comic Book Men will be at the NYCF looking for new participants in the show and that they will also be hosting a bone marrow donor drive in honor of award-winning photographer and comic creator Seth Kushner, who is currently seeking a donor to combat Leukemia. Fans willing to participate in the drive can have their cheeks swabbed at the event to register as donors.
The New York Comic Fest is a production of Crucial Entertainment, the operators of the popular Asbury Park Comic Con. The show is sponsored by the comics website 13thDimension.com and Midtown Comics, the nation's #1 comic-book retailer.