Posted in: Comics, Recent Updates, san diego comic con | Tagged: bi, bisexual., comic con, Comic Con International, Comics, film, LGBTQ, representation, san diego comic con, sdcc, tv
---
One Of The Most Amazing Moments Of Affirmation At San Diego Comic-Con – Bisexuality And Beyond
By Joe Glass Moderated by Faith Cheltenham, panelists included Steve Orlando, Bob Schreck, Tara Madison Avery, Marissa Lee, RJ Aguiar and Sarah Stumpf. Also last minute addition Michelle Soto.
Going through a slideshow covering things like the definitions of bisexuality, pansexuality and fluid queerness. It featured several popular bi/pan/fluid sexuality characters like Torchwood's Captain Jack Harkness and Deadpool.
Cheltenham mentioned meeting the President to discuss bisexual community issues, such as his suicidality within the community, and high levels of intimate partner violence and rape.
So they are doing the Bi Stories Project, which they will be taking to the White House in September, to share stories within the bisexual community to help bring people closer and feel better together. The panel asked those in the audience to stand up if they saw themselves as any of the varied aspects of the bisexual/pan community, leading to a huge portion of the large audience in the room to stand to great applause in one of the most amazing moments of affirmation I have ever seen at San Diego Comic-Con.
Orlando discussed the bi-erasure he felt when writing Midnighter, as many interviewers would write him as openly gay writer Steve Orlando, and not the true bisexual. This even was so pervasive that a bisexual interviewer who prior to the interview discussed with him the problems with bi-erasure wound up making the same mistake when the interview went live.
Stumpf in introducing herself brought up her campaign with NBC to recognize that Constantine is bi, which led to applause.
Schreck introduced himself, and his experiences growing up Catholic and finding himself coming out three times in his life, and around the last time having to deal with suicidal thoughts. A friend of his who left him at that time spoke to him again later in life and told Schreck how he felt betrayed by his coming out, to which Schreck responded, 'Well, it was either betray you or kill myself, so f-ck off!'.
Avery plugged the Alphabet Anthology that contains as many aspects of the queer spectrum as they possibly could, and all proceeds from sales go to the Prism Comics Queer Press Grant.
Aguiar mentioned how on YouTube when it became known he was bi many people thanked him and wanted to do more on the topic, and he now does Ask the Bi Guy, where viewers can send in questions for him to answer, and a spin off where he poses the questions to other bi people.
Cheltenham made a comment on another problem bisexuals face where people say they can't date a bisexual because how would they know they love them, to which she joked I didn't leave you because I'm bi, I left you because you're you.
The panel discussed a complete reluctance to say the word bisexual about a character in the show, such as Orange is the New Black. It's usually instead phrases like, 'they're a character that doesn't like labels' etc. which for the bisexual community is offensive and erasing.
They then discussed the time Anna Paquin came out as bisexual, and her shutting down Larry King when he suggested she wasn't bi anymore as she was married to a man.
Other common tropes like the bisexual femme fatale, who uses her sex as an offensive weapon, and then has little else to their character. Bi male characters are almost completely erased. Orlando mentioned not being able to have a leadership position in his college GSA as he 'didn't identify strongly enough'.
It's another common problem that the bisexual community faces as the erasure and problems aren't just coming from the straight community, but other aspects of the queer community too.
They then opened up for a Q&A:
What are good representation of bisexuals in a TV show? Orlando (who admits not having a TV himself) mentions a lot of people like a character in Black Sails. And the panel are waiting eagerly for American Gods. Lee claimed Alexander Hamilton, there's definite subtext. Mother Monster, Lady Gaga in American Horror Story, and an audience member yelled out Lost Girl, Sens8 and Hannibal.
Feelings on the portrayal of bi women in the LGBTQIA+ community and media as masculine or butch, and a lack of femme representation? Avery said she often talks with artists about thinking outside of their expectations.
Aguiar thinks in media it is important to 'idiot proof' the sexuality of a character, to make it clear representation. Stumpf says she doesn't need every character to come out as bisexual explicitly, but in media we live in a world where bisexual doesn't seem to exist in the English language, and we need all kinds of representation. She mirrored to it to the alternate reality in Buffy of a world without shrimp, and sometimes you need the shrimp.
Aguiar mentioned how he has to identify himself ALL the time. He's married to another man, and people will say 'Oh, I didn't know you were gay' and he has to say, 'I'm not!'.
Any more subtle ways to be bisexual and fight for representation? Aguiar said educating it's not a 'gay marriage' it's a same sex marriage, and when they ask what's the difference you can continue it from there.
Schreck tells the story, of his time at Dark Horse in the early 90s, Matt Wagner was writing a story called the Aerialist about a world where heterosexuals are the minority, and Schreck was called in to speak to Richardson asking him to explain 'things' to him, which is awkward in a work situation.
Identifying as queer rather than bisexual? Soto says queer is her favorite word, as it's an awesome umbrella term that covers everybody, to cover anything that isn't heteronormative. But she did talk about how some people still have a visceral response to the term, but they don't have to use it, so just accept when someone else does want to use it. But Cheltenham did also mention being careful not to use queer as another closet.
Joe Glass is a Bleeding Cool correspondent and comics creator. He writes the LGBTQ comics series, The Pride, which has been a Top Comixology Submit Title. It is also available here. He also co-writes on Wales-set horror comedy series, Stiffs, which is also available on Comixology and here.
---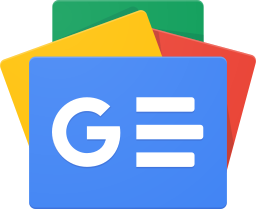 Stay up-to-date and support the site by following Bleeding Cool on Google News today!