Posted in: Comics, Recent Updates | Tagged: Chris Peterson, Comics, digital comics, entertainment, Eric Zawadzki, Headspace, Marissa Louise, monkeybrain, Ryan K. Lindsay
---
Picking Up The Pace In Monkeybrain's Headspace #1
By Ed Saul
"There was a small town in the heart of America, and bad things happened there."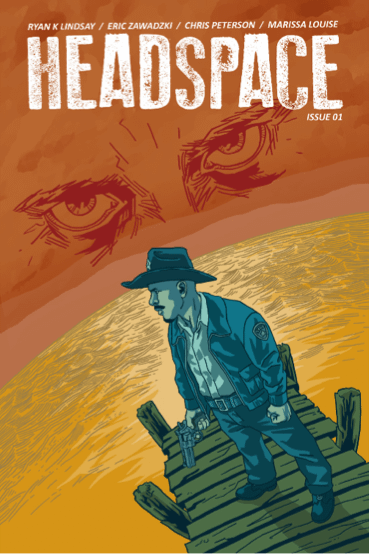 It's a classic template. There are probably a hundred great or arguably great stories which follow it, and the next part is usually that someone is there to uphold the law. Monkeybrain's Headspace #1 from Ryan K. Lindsay and Eric Zawadzki follows that pattern in fairly typical style, introducing our small-town setting – Carpenter Cove – and its world-weary Sheriff Shane. He's a lawmaker alright, and a weary one.
[*Mild Spoilers Below!]

Then 4 pages in, it gets weird.

Headspace isn't so much High Noon as it is Sleepy Hollow. This is a trend reflecting the times: we are drawn to stories that reflect how the internet has made the world into a giant connected community yet simultaneously brought out a bunch of new ways to alienate one another. Someone on the other side of the world can become the best friend you ever had, while your next-door neighbor could be hiding weird inner demons that come alive only on her computer screen.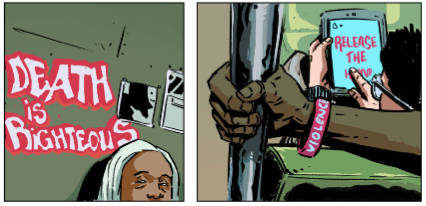 This leads us into the grand twist of Headspace's setup (though not much of one, given it's in the title), and the comic finds itself owing a little to Inception. What it lacks is that film's visual cohesion. In spite of Mr. Zawadzki's deft pencils, in Carpenter Cove, the secondary narrative concerning "Max", our villain, feels unfinished. Chris Peterson's inks are too thick and the color palette jumps around from panel to panel without properly contrasting against the complementary blue washes supplied by Marissa Louise in the Cove scenes.
Throughout much of Shane's story, Lindsay falls into a common trap: telling rather than showing. Often we find narration boxes hovering around the art, stuffed with extraneous information like a nervous conversationalist afraid of silence. Over-narration sometimes annoys people in films, but it's worse in comics, a medium which is based upon the reader lingering over images. We don't need to be told that Shane isn't trained to fight dragons: we can tell that from how badly he's doing it.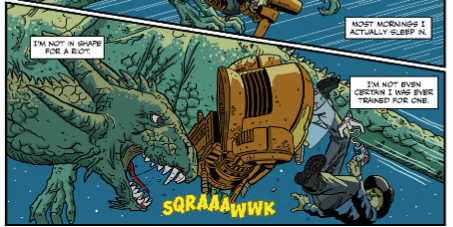 The final panel plays the Abrams-Lindelof game of teasing us with a new mystery having just solved an older one. It's a pretty good twist, too, one which has me interested in what happens next. Though I still have reservations, there is a lot of potential in the setup of Headspace, perhaps on par with recent cult classic Welcome to Night Vale. It just needs a little more pacing, a little less narration, and to avoid falling into the trap of heaping mystery upon mystery.
Headspace #1 is released Wednesday 5th March from Monkeybrain via ComiXology.

Ed Saul has started a conversation he can't even finish. He's talking a lot, but he's not saying anything. When he has nothing to say, his lips are sealed. If he says something once, why say it again?
Ask him 'Qu'est-ce que c'est'? on aboxofbones.com, or via edsaul.writer@icloud.com.
---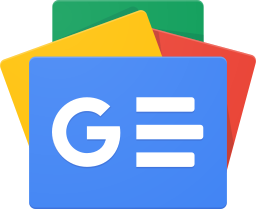 Stay up-to-date and support the site by following Bleeding Cool on Google News today!