Posted in: Comics, Recent Updates | Tagged: Alex Schumacher, Comics, HRL, indie Comics, web comics
---
Check out Decades of (in)Experience, a Relatable and Engaging Webcomic
My favorite kind of comics are the ones where you can really relate to the character. Sure, superheroes all have traits you can admire and replicate, but let's face it — we're only human. In his ongoing webcomic Decades of (in)Experience, Alex Schumacher sums up most of our lives pretty accurately.
Luke Carlin is a 30-something man who's still trying to find his place in the world. From being heartsick over an ex to working in a generic, going-nowhere box store job, he sums up many of us rather well. Eventually he gives up his job, becoming unemployed and with no prospects on the horizon.
Luke is a bleak, no-nonsense character, but he also has layers. We see in him a lost boy trying to find his footing — one who cares about the people around him but can't really express it. Over the years this comic has been published, his character does indeed grow. He becomes socially aware. He's struck hard and fast by the events of today's world. Schumacher isn't afraid to tackle tough issues, forcing his character into uncomfortable situations.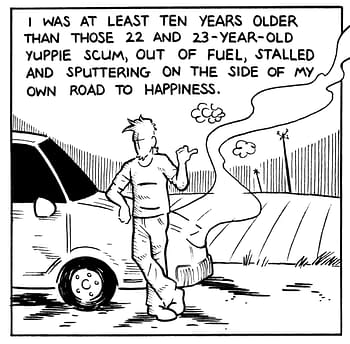 Schumacher has said about the comic:
"My main objective with Decades of (in)Experience is to exhibit how one person, in this case Luke Carlin, can transform through a series of fortunate and unfortunate events. Luke's life as a thirty-something is anything but desirable. The way I view his specifically contemptible situation is you can decide either to completely give up or persevere in the face of adversity, one way or another. All I can do is attempt to make Luke a compelling (or at least sympathetic) enough character that readers will want to follow him through his perpetual metamorphosis."
That being said, there is some fantastic humor in here as well. Luke is funny, and sometimes the situations are funny in a "we've all been there" sort of way. The stories are engaging, and if you're not careful, you will be sucked into them for hours (do this anyway; it's worth it). Schumacher's writing and art are consistent, and he is without a doubt one of the best cartoonists out there right now.
---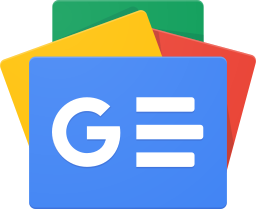 Stay up-to-date and support the site by following Bleeding Cool on Google News today!