Posted in: Comics, Marvel Comics, Recent Updates | Tagged: Comics, entertainment, marvel, Marvel Comics, what if
---
Roy Thomas on the Creation of "What If?" at Marvel Comics
Sent to Bleeding Cool, courtesy of Roy Thomas's manager JohnCimino.
Peter Sanderson, comic book historian, writes:
I am always annoyed when people talk about comics characters without crediting their creators. Years ago I was writing a book about Marvel and was told by the editor to stop mentioning the named of the characters' creators because nobody cared… Only this week I saw a post about a girl at Comic Con who was dressed as Elektra but had never heard of Frank Miller… I commented that if she likes the character she should find out who created her, and then I got accused by someone of being a "gatekeeper." I hope Roy gets a creator credit on the "What If" animated series. But if you ask Roy, I think he will tell you he got the idea from Gardner Fox's story "The Strange Death of Batman," in which Fox talks about his "What If" room in which he imagined alternate endings to his stories.
Roy Thomas, writer of What If – and much, much more – replied:
Always good to hear from Peter Sanderson, with whom I've worked on a project or two in the past, and who has a phenomenal knowledge of comics history. And he's right, of course, that at least some of the forces who control the comics and movie companies nowadays would rather nobody hear (or read, in credits) about who created the character. They don't care, and in some cases they have vested reasons not to care… so naturally they don't want anyone else to care. This goes back at least as far as the early days of movies, when producers didn't want actors' names to be known by the public, because they might (gasp) actually want MORE MONEY for their next role… they tried to hide behind phrases like "the Biograph Girl," etc., as long as they could… for selfish reasons that have nothing to do with art or culture. If Peter and I are "gatekeepers," then I'm proud to be one… rather than one of the barbarians outside or inside those gates.

Alas, however, while I can understand Peter's believing that I got the idea for the WHAT IF series from a Gardner Fox story (which, I must admit, I do not recall–I was never a big followers of Batman as a young adult, even when the "New Look" came in circa 1964), I don't think my old friend and quasi-mentor Gardner had anything to do with it. Stan Lee, who probably didn't read that story, was given to using the expression "What if"– not that it was especially unique to him–and it was from Stan's usage that I concocted the notion of the series. I always found it was easier to sell Stan on the idea to a series if I used a name/phrase that I knew he liked–like THE INVADERS and WHAT IF. Half the battle was already won. I thank Peter for his good wishes that I get credit (and perhaps a small honorarium) when the animated series WHAT IF comes on Disney+ a year or two from now, because anyone with 1/3 of brain knows I deserve it. Despite the phrase being overheard from Stan, both the concept and its name were my idea–there wasn't even a co-creating artist in this case, although Jim Craig drew WHAT IF #1.
Rich Johnston, of this parish, adds: When cosplayers don't know the details of who created the characters they portray, it's a sign that comic culture has become mainstream, and out of the control of the fanboys of old. People shouldn't have to know the name of the creator to enjoy what they created. – or even read the comics, though it would be nice. Sometimes the aesthetic appeal is enough, and that's okay. People get to enjoy characters on their own terms.
---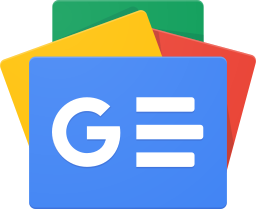 Stay up-to-date and support the site by following Bleeding Cool on Google News today!