"Scott Pilgrim" Miniature Games Level Up on Kickstarter
The original Scott Pilgrim VS the World comics from Bryan Lee O'Malley were the perfect blend of post-teen angst, manga style art, and coming of age love story, and may have one of the most faithful movie adaptations in comic book history!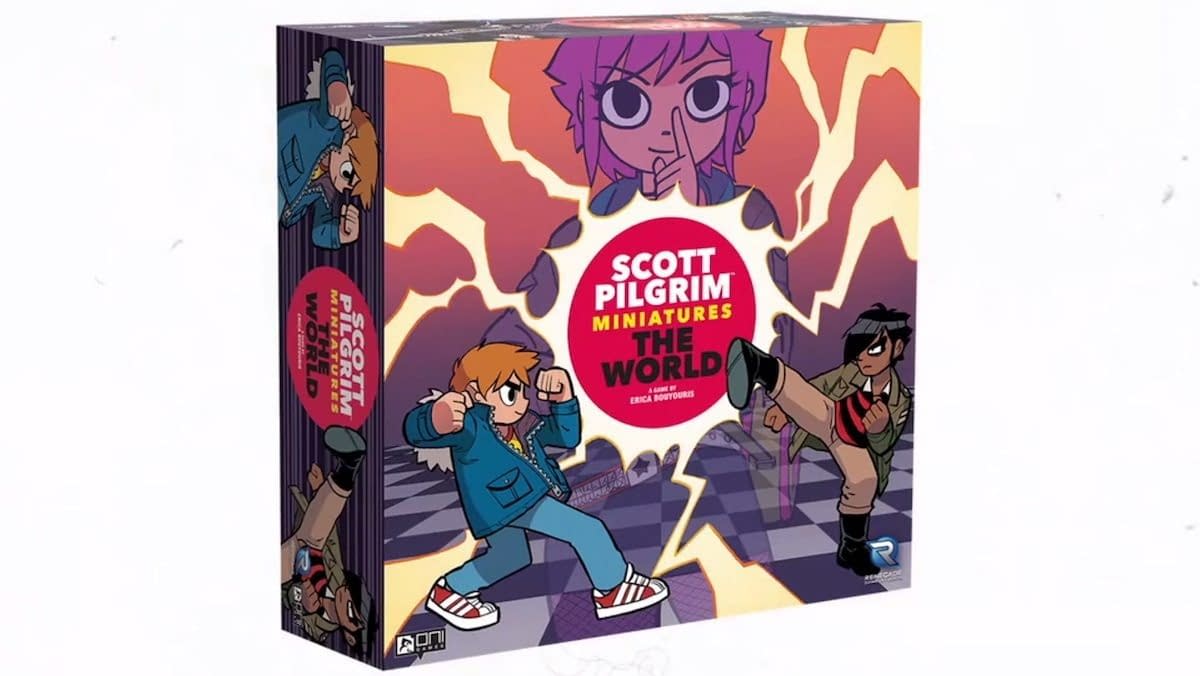 Renegade Game Studios launched Scott Pilgrim Miniatures: The World- Relaunch earlier this month on Kickstarter, and there is a whole lot crammed into that box for Scott Pilgrim fans! I will be posting a video that show off everything that is set to launch with this set, but it's really, really big, so it's going to have to wait for the end of the post!
What do you get? Miniatures, for one! Each character in the core box set is based off of Bryan Lee O'Malley's original Scott Pilgrim art work, and you'll get Scott Pilgrim, Romona Flowers, Kim Pine, Stephen Stills, and Knives Chau minis, as well as Matthew Patel with his gang of Demon Hipster Chicks. The minis are pretty awesome, and each figure comes with a stat card so they can fight in the game.
The core game also comes with a pop-up board of the Rockit club, with 10 objects that your characters can battle each other with, like amplifiers, tables, and Kim's drum set!
There are two levels for each pledge option, so you can opt to have your set come pre-painted or un-painted, depending on what kind of gamer you are!
There are also different add-on pledges available, so you can increase your pledge and pick up different battle packs, which come with new pop-up battle mats and miniatures! There is a Lucas Lee Battle Expansion, the Todd Battle Expansion, the Roxie Richter Battle Expansion, the Katayanagi Twins Battle Expansion, and the Gideon Graves Battle Expansion. Each expansion comes with battle cards and other miniatures, too! For instance, the Roxie Richter Battle Expansion comes with the iconic Subspace Ramona Flowers figure, which captures the character perfectly!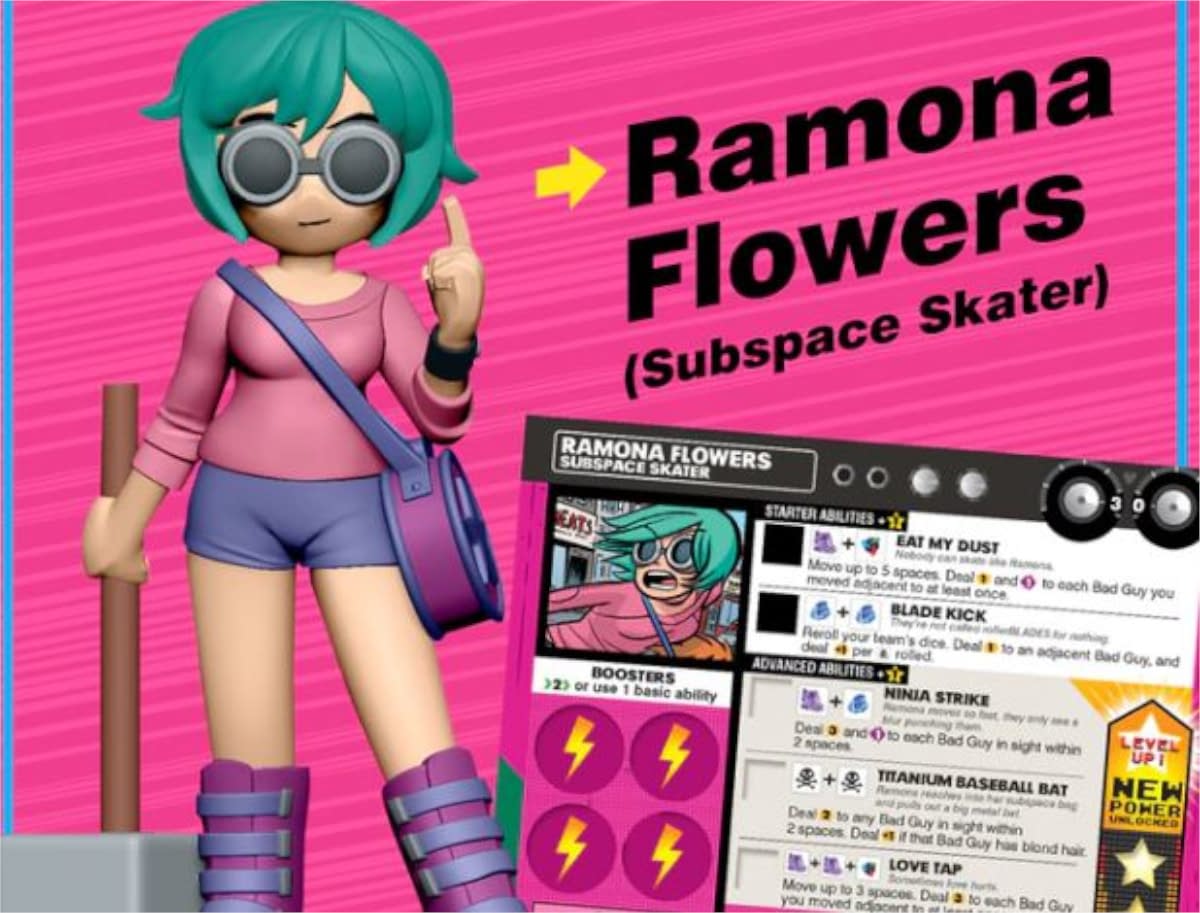 The Scott Pilgrim Miniatures: The World game will be taking pledges on Kickstarter until November 19th, and Renegade Game Studios hopes to have it in collector's hands by June of 2020!
Here's a video with a pretty good look at all the goods: