Posted in: Comics, Recent Updates | Tagged: Batman, Comics, dc, dc comics, dc rebirth, dccomicsrebirth, entertainment, rebirth
---
Sean Murphy Will Draw The Final Five Issues Of All-Star Batman – More DC Rebirth Details
We haven't picked up the first issue, yet they are already talking about the end. In the DC Rebirth Previews out this week, Scott Snyder talks his plans for All-Star Batman –
"Batman takes Harvey Dent cross-country, with an offer to fix his face," Snyder teases. But Two-Face offers a massive reward to anyone who can stop them. "This is Two-Face like You've never seen him. I want to make him really scary, a modern Jekyll and Hyde. When he was D.A. Harvey exploited his job to get dirt on everyone. Two-Face is about to exploit all that…sort of like the hacker group Anonymous."
Scott and John Romita's rules for making Batman comics.
SCOTT SNYDER

RULE #1: Make it personal "Writing Batman has helped me overcome a lot of anxiety and fears about everyday life," Snyder says. "Writing Batman forces you to be brave and confident. A lot of the things my kids worry about—random violence, natural disasters, crime—I want to address in our stories to empower the readers, as well as myself."

RULE #2: Remember he's got the best villains in the world "In our first ALL-STAR arc, we kick off with Two-Face, but you' II see Catwoman, Mr. Freeze, Killer Croc…and the biggest villain reveal yet, the mysterious mastermind behind it all," Snyder teases. "They're all extensions of his worst fears, and we'll be giving you takes on these characters you've never seen before."

RULE #3: Don't be afraid to use Batman's supporting cast. "Dick, Tim, Alfred, Damian, Jason…he's got a great cast," Snyder says. "Duke Thomas [from BATMAN: ZERO YEAR and WE ARE ROBIN] is a guy we'll be touching on a bit in this book. Batman brings him into the fold, but not as a Robin—he doesn't want a new sidekick. Duke could either be better than Batman…or wind up a villain."

JOHN ROMITA JR.

RULE #1: Know your history. "With a character like Batman, you always consider who came before you: Neal Adams. Jim Lee. Greg Capullo. I went back and reread DARK KNIGHT RETURNS [by Frank Miller, Klaus Janson and Lynn Varley]. Then I stick with what got me here."

RULE #2: Get in the mood. "Drawing Batman, he's got a great silhouette. He's a very visual character, and Gotham is always a moody place. I love the reality and the grit of the place. It's like New York, but not New York, You know?"

RULE #3: Compete to win. Competition is what drives me. I'm not the best, but why not strive to be the best, you know? But I'm a little nervous about these guys who are following me on ALL-STAR BATMAN]. If they do better than me, say, 'Damn!' and get after it again."
And who are they?
JOHN ROMITA JR. The artist follows up his stint on SUPERMAN with Geoff Johns, with a five-part ALL-STAR arc.

JOCK. While the issue is still under wraps. Snyder says he's got something special planned for his next collaboration with the artist.

DECLAN SHALVEY The Moon Knight artist will be drawing a special story that we wish we could tell you more about, but must remain secret based on developments in the first arc.

TULA LOTAY The Supreme: Blue Rose artist will draw another story that must remain secret for the time being.

SEAN MURPHY The WAKE artist re teams with Snyder to draw what will ultimately be the final five issues of ALL-STAR. While we can't reveal any story details that Snyder and Murphy shared with us sorry, folks it sure sounds like the ultimate coda for Snyder's entire Bat-run.
Read more on Bleeding Cool's DC Rebirth coverage here.
---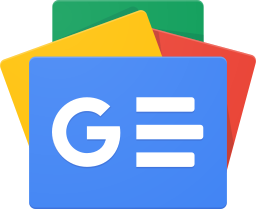 Stay up-to-date and support the site by following Bleeding Cool on Google News today!