So Who Wants A 50 Minute Alan Moore Interview On Robert Anton Wilson? Cosmic Trigger Has Gone Live As we reported here at Bleeding Cool a few months ago, a play is in the works to stage the events surrounding the performance of the play Illuminatus!, which once brought The Illuminatus Trilogy by Robert Anton Wilson to life. Illuminatus! was first directed in 1976 by Ken Campbell and now Campbell's daughter, Daisy Eris Campbell, has created a new play, Cosmic Trigger, to get meta about that legendary performance which featured John Gielgud. In seeking a performer to take Gielgud's place as the voice of the supercomputer FUCKUP, Alan Moore kindly agreed to embrace the role when John Higgs, the author of The KLF: Chaos, Magic and the Band Who Burned A Million Pounds, visited him in February. It's well known that Moore is a big supporter of Robert Anton Wilson's work, and in keeping with that, his involvement in Cosmic Trigger hasn't stopped there. Higgs recorded a 50 minute interview with Moore on the subject of Wilson's work, and that interview is now available as a reward for supporting the Indiegogo campaign for the play.
The campaign explains the play thus:
Daisy's adaptation recounts the period of Bob's life around the inspiration for, writing of and theatrical culmination of Illuminatus!, a period where he also met iconic countercultural figures like Timothy Leary, Alan Watts and William Burroughs, all of whom feature in the play. The narrative slips in and out of Illuminatus! itself and the production employs song, music, projections and stagecraft to evoke the real-life hallucinogenic trip through conspiracy, paranoia and enlightenment that transformed Bob from a simple Playboy editor into the influential countercultural figure he is today.
The campaign actually hopes to launch a "Conferestival" (conference/festival) to celebrate the life and work of Robert Anton Wilson, of which the three hour performance of Cosmic Trigger will form the "centerpiece". Their aiming for 23,000 British pounds to host the entire celebration, and the rewards offered for support range from t-shirts to signed books, and of course, tickets to the "Conferestival", and unique to the supporters is a DVD of Moore's discussion of Robert Anton Wilson at 28 pounds and up.
Here's a teaser for that interview:
You can find out more about Cosmic Trigger and the Conferestival here, and the team have also launched a dedicated website as a "perk showcase" for their endeavor.
---
---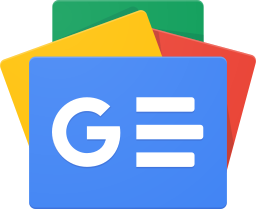 Stay up-to-date and support the site by following Bleeding Cool on Google News today!