Speculator Corner: Futures End #47 (SPOILERS UPDATE)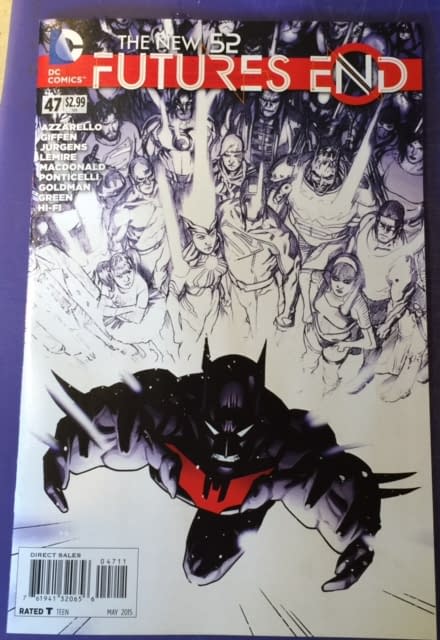 Tomorrow sees the release of New 52: Futures End #47. And US retailers, who seem to have got copies yesterday, are getting rather excited.

Because, we have run stories before about what was happening in this comic. And we seemed to provide some pretty strong proof along the way, if our sources were to be believed
Well, it seems that they are. And tomorrow's splash reveal, seems to confirm it all, with a full page meeting of Batmen, old and new.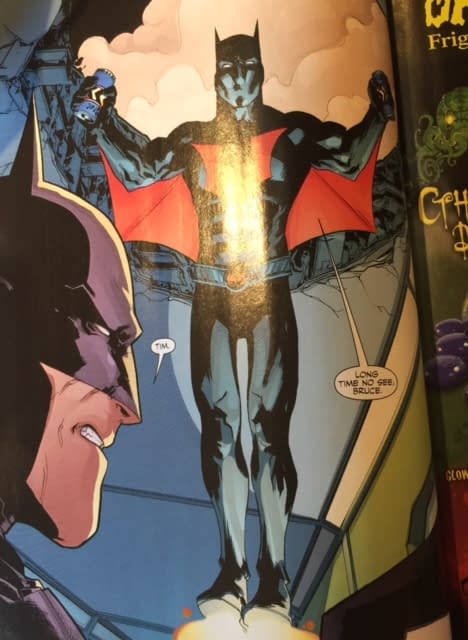 So, who wants the first appearance of the new Batman Beyond? Fill your boots…
UPDATE: Apologies, #47 of course… and it's not the last page…