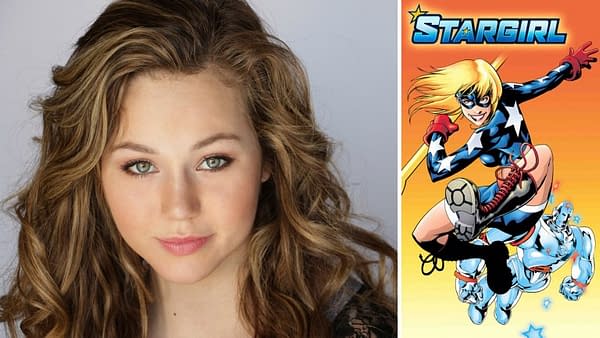 Warner Bros.Digital Networks and DC Entertainment didn't have to look to the stars to cast the lead in their upcoming live-action Stargirl series – they just had to look to Nickelodeon. Actress Brec Bassinger (Bella & the Bulldogs) is set to play the cosmic character in the new DC Universe streaming service series. Stargirl creator Geoff Johns will write, and executive produce alongside Arrow's Greg Berlanti and Sarah Schechter. Berlanti Productions and Mad Ghost Productions will produce in association with Warner Bros Television.
In Stargirl, Bassinger's Courtney Whitmore finds her smooth-going high school experience derailed when her mother marries and moves the household from Los Angeles to bucolic Blue Valley in distant Nebraska. Struggling to adapt, Courtney discovers her stepfather has a secret past as a superhero sidekick. She also discovers an artifact of immense power – a long-lost hero's cosmic staff – and ends up on a journey to becoming the unlikely inspiration for an entirely new generation of superheroes.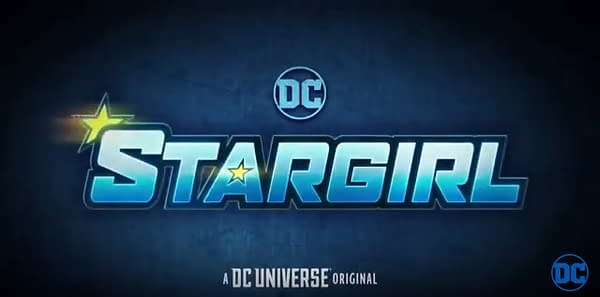 For Johns, the character of Stargirl is one that fans closely associate with his rise through DC Comics – and one that holds a special place in his heart. Johns created Stargirl in 1999 in honor of his late sister Courtney, who perished in a 1996 plane crash, and believes Bassinger's casting honors the heart and spirit of the character:
"There is no other character in comic books more special to me than Stargirl, and after searching far and wide I can say there is no other actor on the planet that embodies her more than Brec Bassinger. Brec's warmth, strength, humor and positive energy are core to who Courtney Whitmore is. I'm so grateful she's signed on for the role."
Bassinger has also appeared in All Night, The Haunted Hathaways, School of Rock, and The Goldbergs; and and can be seen on the big screen in upcoming films Status Update and Saturday Night at the Starlight. Her upcoming series Stargirl marks the seventh original series for DC Universe, joining Titans, Doom Patrol, Swamp, Thing, Harley Quinn, Young Justice: Outsiders, and daily talk show DC Daily.
Enjoyed this article? Share it!