Sunday Runaround – An Outsider Chance
ComicsProWatch: The Flex Mentallo hardcover collection will be completely recoloured.
CancelWatch: The Outsiders gets cancelled… and renamed Batman And The Outsiders for its last issue. Oh and Batman Inc #7 gets solicited for May. Seriously.
StripWatch: The editor who dared to consider dropping Peanuts reprints…
This week I'm feeling a bit like Charlie Brown after Lucy pulls away the football and he falls flat on his back. I definitely took a pummeling from readers, mostly in a positive way, but a few also questioned my character and intelligence. A few also invited me to leave town.
IndiaWatch: Next week, it's the Delhi Comic Con.
This is The Bleeding Cool ComicChron Robot speaking. I come for your women. But for now I merely collate comic-related bits and pieces online. One day I will rule. Until that day, read on.]
Marvel to announce Next Big Thing on Tuesday
Tuesday, February 15, at 2:30 PM Eastern Time, Marvel presents its latest Next Big Thing conference call and you can follow along for yourself by signing up for the liveblog here at Marvel.com. With a mysterious New York Times best selling creative team set to announce a top secret project tying directly into Fear Itself, this will be a happening you don't want to miss–and you don't have to!
Wonder Woman TV Pilot Casting Sheet
[WONDER WOMAN / DIANA THEMYSCIRA / DIANA PRINCE] Female, late 20s to 30s. A kick-ass Superhero / Powerful C.E.O. / A vulnerable woman. Long flowing black hair, blue eyes. Amazon-like, muscular, an Olympian. The charismatic stage presence of a rock star. A crime fighter. Also, a real woman who yearns to live a normal life. She is accessible and appealing to all people, men and women alike…SERIES LEAD. ASP.

[MYNDI MAYER] Female, open ethnicity, 30s. Publicist, Press Secretary and Wonder Woman's confidant and nurturing best friend. Worldy and edgy. Sexy and persuasive, her appearance is part of her strength. She is beautiful and put together – dressed expensively in the latest fashions, plus she's got a bit of bite, clever wit and sass. She's the prodder of Diana's social life…SERIES REGULAR. ASP.

[ETTA] Female, open ethnicity, 30s. Diana Themyscira's always cheerful personal assistant. A bit charactery , but real, pretty and effervescent. She is blindly devoted to Diana. She's her unrelenting cheerleader, with unwavering, unabated support. On the vulnerable side, she sees the humble and sympathetic sides in everyone, including Diana…SERIES REGULAR. ASP.

[CEO HENRY DEMETER] Male, open ethnicity, 40s. Acting CEO of Themyscira Industries. Grounded, intelligent and deeply devoted to Diana. He runs the day to day operations of the company and acts like an Uncle to Diana although he could be a possible love interest down the line…SERIES REGULAR. ASP.

[STEVE TREVOR] Male, open ethnicity, 30s. A leading man Diana can't look past. Good looking but a real man. An Army vet, he now works in the Justice dept…SERIES REGULAR, ASP.

[ED INDELICATO] Male, late 30s to early 40s. Stoic and tough, he is a liaison to the police department. Devoted and loyal to Diana, he's blue collar, a no nonsense kind of guy. A chiseled man who subscribes to the old fashion rules of relationships – men don't talk much. His job comes first and he wouldn't make room for the possibility that there is potential romantic relationship with Diana…SERIES REGULAR, 10/13.
PREVIEWS: The Comic Shop's Catalog! – New Releases 2/16/2011
This file is posted for new products scheduled to ship to comic shops on 2/16/2011 which include Let Me In: Crossroads #3, DMZ #62, Transformers: Infestation #2, Magdalena #5, Deadpool Merc With A Mouth Volume 1: Head Trip TP, Garth Ennis' Jennifer Blood #1, and more.
Wanna Be in Joss Whedon's Avengers?
New Mexico is having a Film and Media Day on February 16, 2011 in Santa Fe, New Mexico on the corner of Paseo de Peralta & Old Santa Fe Trail from 10AM – 3PM, which will give New Mexico residents a chance to learn more about the community's burgeoning film industry. One of the highlights is that they're using the event as an open casting call for upcoming New Mexico productions… including Joss Whedon's The Avengers!
Neil Gaiman's Journal: Death, and Free revisited.
Sandman characters Death, Delirium and Desire posed for the assembled sketchers.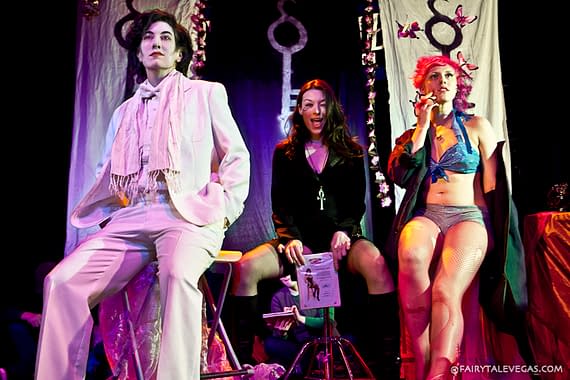 Embarrassing noises from the smallest room in the house will be a thing of the past as you confidently launch into action with each tear. And just like real comics, you can trade the best ones with your friends or save them in the the attic until they increase in value! OK maybe not the last part, but they're still tons of fun!