Bleeding Cool is here in Leeds in the UK for this weekend's Though Bubble Comic Art Festival, and taking in the sights ahead of the show. Rich Johnston and I have been trawling the local comic shops and annoying the staff with strange questions, but also finding some great comics, of course, and hearing about the upcoming show.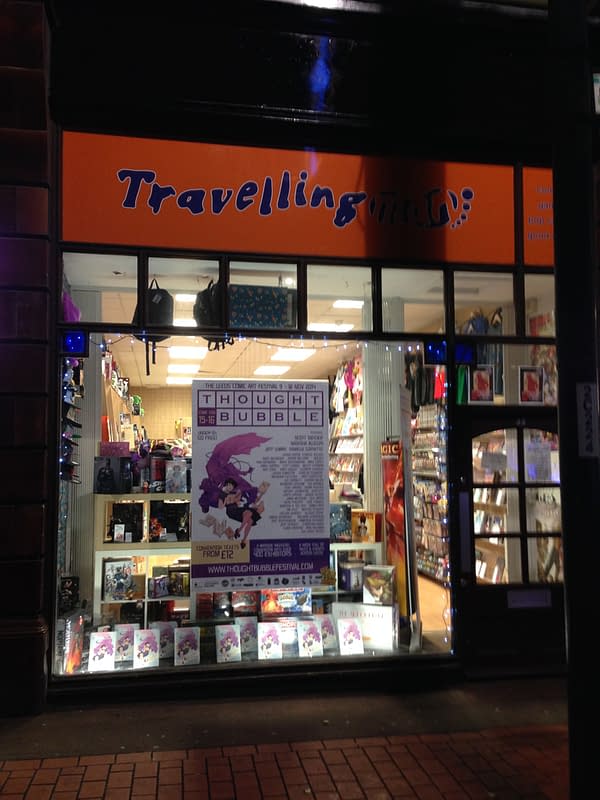 On Thursday, we went to Travelling Man to see the comic art on display featuring Derek Danger in "Thought Bubble Rumble". According to Though Bubble:
The brand new strip joins Dangeritis: Fistful of Danger, re-printed in a special Half-Pint edition for 2014, following on from last year's SuperKing edition.
Also note that the creators, Robert Ball and Warwick Johnson Cadwell, will be in the Royal Armouries Hall at Thought Bubble if you'd like to check it out.
Here are some more photos of the art exhibition at Travelling Man:
Later in the evening, we went along to Pints & Pencils, a drink and draw event at Fab Cafe (a venue steeped in pop culture relics and memorabilia), hosted by Travelling Man and Thought Bubble. The event was well-attended and convivial, with the competition focused on humor, superimposing drawings around an image of the Thought Bubble festival frontage. And there were certainly pints to be had. It was a pleasant way to break into the weekend and chat with lovers of comic art.
Tonight, we'll be off to see the screening of Show Pieces with a Q and A between Mitch Jenkins and Alan Moore about their film project.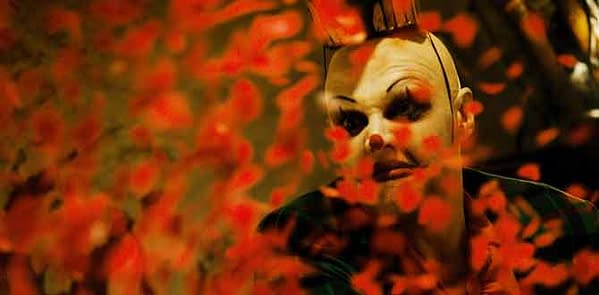 And there are at least a couple of social gatherings to try to catch up with, from the Un-official Pre-Party at 15-17 Duncan Street in Leeds, which starts from 9PM onwards: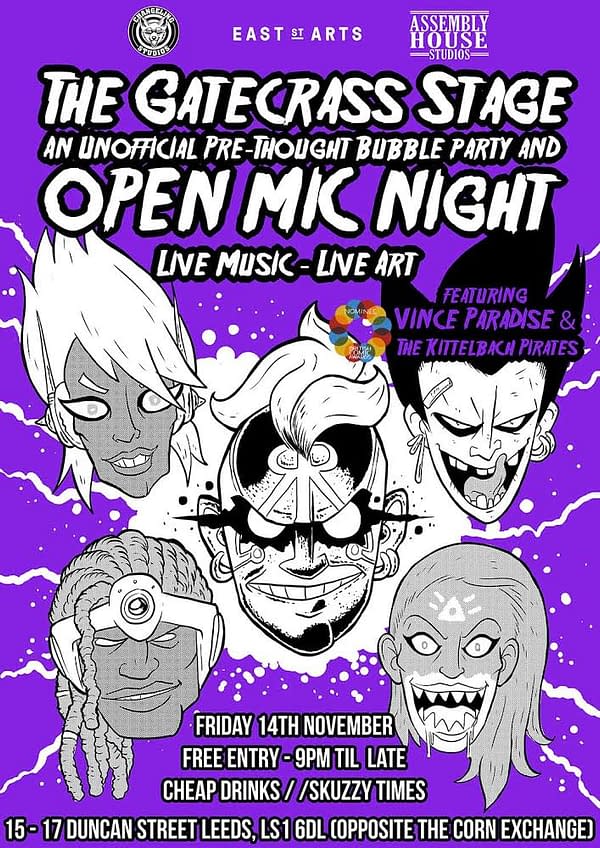 Enjoyed this article? Share it!