Posted in: Comics, Recent Updates | Tagged: Comics, entertainment, Eric Ninaltowski, Omar Spahi, OSSM Comics, siike donnelly, Terry Huddleston, Thaniel
---
Thaniel Arrives This Week Featuring The Son Of Death – Plus A Sneak Peek At Issue 3
By Alex Wilson
Comic books have become entwined with the mainstream over the past 10 years and as a result a slew of independently published comic books have come into the comic sphere. Most of these books that come along can't hold a bar to what is produced by big publishers like Dark Horse or DC but I feel it's important to highlight those books that do reach beyond the common stereotypes of independent comics to produce a book with an intelligent and engaging story along with interesting and beautiful visuals.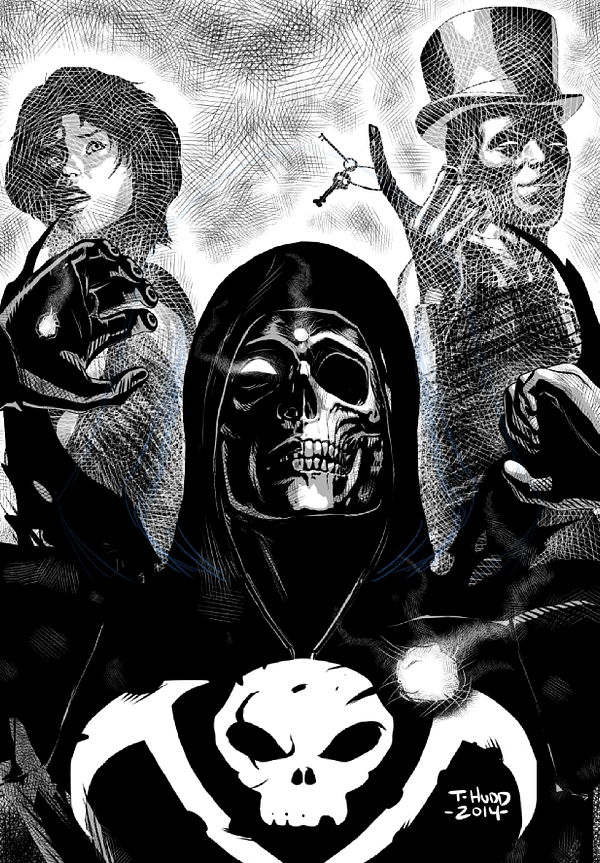 One of those books is Thaniel, hitting shelves this Wednesday from OSSM Comics. From the mind of Omar Spahi with the imaginative artistic style of Terry Huddleston, Thaniel tells the story of the son of death and his ironic journey through life. The dark brooding tale spawned from the past of its writer, Spahi.
"It's a personal story for me," said Spahi, "as it's about a young man who has been surrounded by death his whole life and trying to figure out his place in the "big picture." Losing my mother and all four of my grandparents in my lifetime, I always felt like I was cursed and somehow blamed myself. It seems impossible for many people to talk about the subject of death without fear or understanding. I'm hoping I can get people to be more comfortable with the topic through this book so that people can begin conquering their fears and come to a better understanding with what death is."
The first issue of this 4 issue mini-series hits comic book shelves this Wednesday and if you're a fan of independent comics done right then you'll want to check Thaniel out. The publisher, OSSM Comics, still sits in its infancy stage with Thaniel being put out as their second title ever. At such an early stage of life in the comic book industry, OSSM tries to distinguish itself from those who already exist, attempting to make their own place instead of try to copy to success of others.
Spahi explains: "OSSM Comics prides itself on high concepts. I'm really proud of our entire staff as we've taken the steps to put out comics for the next generation. We're the company willing to take risks on new names with writers and artists, as well as new ideas. Our goal is to promote innovation and outside-the-box thinking. We aren't a fan of limits. Plus, because we're a smaller company, we can deliver stories that other companies can't, due to their image or brand. Our goal is to give you something that they can't, so that's what we try to do".
OSSM's first comic inspired Spahi to get involved with a new work for the publisher. He says: "Monomyth by Siike Donnelly and Eric Ninaltowski is a book I feel like a lot of companies wouldn't be allowed to publish. In a lot of storytelling, there's a formula of how to tell that story. Siike and Eric are redefining that formula. I truly believe that after it comes out, people are gonna pitch their ideas as Monomyth meets whatever. It takes some of the oldest stories known to man, like Gilgamesh, and retells them in a whole new, OSSM way. I think because our talent writes and draws from the heart and soul, that is what makes our books special. It's not a paycheck to them, but a chance for them to shine through their talent."
You can pick up the first issue of Thaniel this Wednesday at your local comic book shop and the second issue on April 23rd, two weeks from this Wednesday. If you want to support independent books or get into them for the first time, Thaniel is a great place to start.
And here's our sneak peek of pages from Issue #3:
---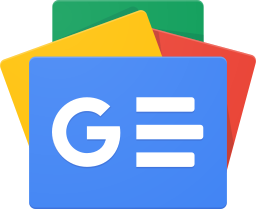 Stay up-to-date and support the site by following Bleeding Cool on Google News today!