The First Five Pages Of Before Watchmen By Darwyn Cooke Here are the first five pages of Before Watchmen: Minutemen #1 by Darwyn Cooke, published tomorrow. Let's have a look. Note that the front cover does not work as the first panel to the story, as it did with the original. However there is a feeling of gratitude, the key to the city, ticker tape… and a banner saying "In Gratitude". Who should be grateful, the creators for the opportunity? The readers? The publisher? No nine panel grid, instead we have four widescreen panels, an expressly cinematic look. Just as Watchmen used repeated panel shapes, so here we have a half dome within an oblong. The organic within the inorganic. Life within the mathematics. The god within the machine. Note the progression, from cot to city to solar system to… God?
The pattern continues – not sure of the viewpoint of the first panel. Then, is that a super suit being designed? Note how, unlike Watchmen, the clocks are no longer close to midnight, this is Before. And I expect that last panel will be taken out of context by critics… is it there for that purpose? A challenge? Especially when the next page… A deliberate lowering expectation here? That you won't, can't end up with an ending to match the original, the creators just have to be who they are and do what they do?
This is the apartment that Hollis, the original Nite Owl, lives in during the Watchmen book, with his dog. The golden statue has "In Gratitude" engraved on it, and will one day be used by thugs confused about which Nite Owl they are attacking, to kill him. And the book will expose much of the myth of the Minutemen….
Note the clocks lining up, two moments of time joined, and details of the apartment from Watchmen continuing to be set up.
Before Watchmen: Minutemen #1 by Darwyn Cooke is published tomorrow by DC Comics. Pages courtesy of USA Today.
---
---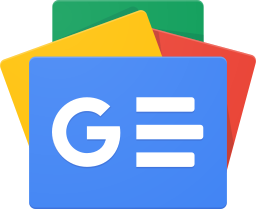 Stay up-to-date and support the site by following Bleeding Cool on Google News today!