The Future Of Iron Man After Avengers: Endgame (Major Spoilers)
Thar be spoilers ahead. but we've all seen Avengers: Endgame by now, right? If not go, do so immediately. Because the Marvel Cinematic universe began with Tony Stark and turned from a shallow egotist into a vaguely slightly less shallow egotist. It gave him a Pepper Potts to love. It gave him a surrogate son in Spider-Man to protect. And in Endgame, it gives him both a daughter and a new appreciation of his father. Even Tony Stark is going to have to grow a bit as a result.
Tony Stark goes a bit of a makeover in Avengers: Endgame. Not seen in the trailers to the movie, was the rather shocking effect that would skeletalise Robert Downey Junior, lose his muscle mass, show the deprivation he has suffered, lost in space, and returning him as a weakened man, the very opposite if the Iron Man figure he has painted. Which also foreshadows the end of the movie.
Look at him, before the effects people got to work…
Taking on the Infinity Stones with his own Stark Gauntlet, his actions were not as large as those of Thanos or The Hulk, but he is human, a weakened mortal still, and he makes the ultimate sacrifice.
So what now for Iron Man? Well, Pepper Potts still has the Rescue armour. Their daughter looks like she has the inclination for messing about in the garage. But also, at his funeral, a young man stands amongst the mourners.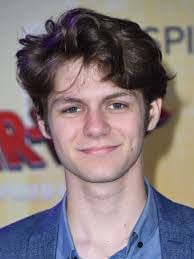 And that is Harley Keener, played by Ty Simpkins, the young boy with tech skills from Iron Man 3. No lines, just a camera panning over him, and no one recognising him cos he's all grown up. A lot. Maybe he survived the snap…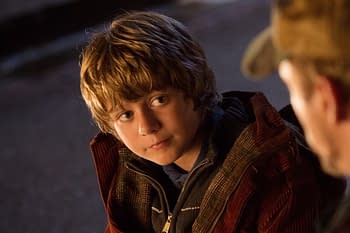 Simpkins had reportedly signed a three-picture deal with Marvel, meant to return in other films. Could he be stepping into the role as a new Iron Man? Of course, we already have James Rhodes War Machine. And we shouldn't discount Shuri either… though she would clearly rather be a new Black Panther. And there's always time for a Riri Williams to emerge.
But just as the shield was passed from Captain to Captain (and where did he get that shield anyway?) someone will be stepping into that armour. It's inevitable. Maybe Tony Stark has left an AI to help out… keeping Robert in the frame for dialogue at least.
Thoughts?