Project Title: Rexodus. Creators: Kevin Anderson, Eric Lee, Mark Steele & Paul Wizikowski.

Paul Wizikowski writes,
How do you build something bigger then you? How do you spark its launch? Passion. Heaps and heaps of Passion.
Who doesn't want to make great art, tell compelling stories and see their idea become something bigger then their own efforts? Who doesn't dream of seeing a wild success for their story? That's certainly the fantastical dream of all our pursuits. We see the lightening strike for this title or that title and we wonder, how did they make that happen? What was the spark?
For the last 6 years Eric Lee, Kevin Anderson, Mark Steele and myself have been building, dreaming and loving a world run by Disaurians (you may mistakenly call them dinosaurs). What started out as a fleeting thought tossed around between friends on a late night drive became a short story for an audience of two young sons. That short story became an 8 page comic, and a character line up and a great many little useless things. Soon this early "world" had new hands to help mold it and the ranks of artists began to grow as fast as the idea. Looking back on those years of effort it's impossible to remember every single step that added value. There were so many moments, off handed comments, frustrating debates and excited epiphanies that refined the story — Cut fat — Anticipated future iterations — and connected all the dots into something compelling. We kept building and at some unknown unheralded moment we had something bigger then any one of us. It is very clear to me (and the entire team) that Rexodus is something special. Capable of being loved my the masses. It appeals to the artist, to the consumer, to the kid in each of us.
How did we get here?
Passion. It's the only common denominator. Passion trumps every argument, fuels every decision and stirs up every tired soul.
Rexodus is officially a story of Disaurian kind salvaging their existence in the stars; escaping an impossible horror on this planet and the awakening of an unlikely hero in present day. It is the story of a son discovering his path, of a daughter fighting for her father, and of a crew on a lonely Energy Transport ship that takes on the might of the Galaxies to save us all.
Hooray!! Awesome. Now what?
Well, how do you take this great thing and give it the spark it needs to Launch?
In a world where Publishing deals are still sexy but the future is an unproven digital outlet — what does success look like? Do you measure LIKES on Facebook? Retweets on Twitter? Is success counted in ad revenue on YouTube or verified with each funded effort on KickStarter?
The truth is I don't know. I don't know what our "lightning strike" looks like let alone how to spark it.
I simply know this. I'm passionate about Rexodus. Each of us with a part to play in Rexodus are passionate about building another piece of it. Success then, in whatever form it takes, will be defined by that passion being allowed to stir us up to take the next step.
As long as we have passion the storm is still brewing. Rexodus is coming.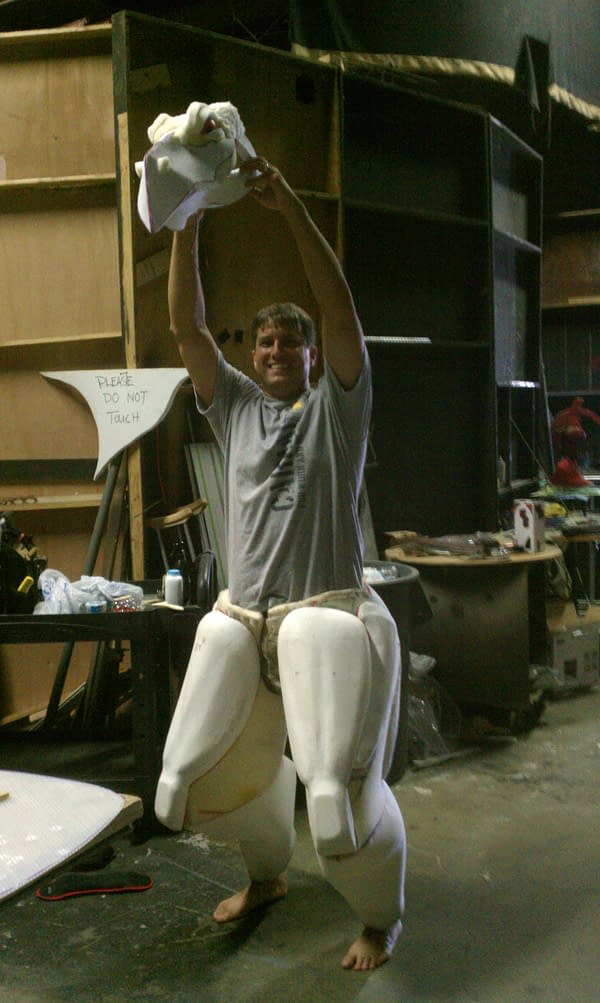 steelehouse.com
Enjoyed this article? Share it!