Posted in: Movies, Recent Updates | Tagged: bedlam, gemma chan
---
When Bleeding Cool Met The Creators Of Bedlam – "It's Not Scooby-Doo"
London MCM Expo is over, and before I even got a chance to propose marriage to the cosplayer who came dressed as Nathan Drake or take part in the epic Dig Dug tournament hosted by Gamespot. Yes, due to time constraints I sadly didn't achieve all my goals for the weekend, but I did get a chance to sit down with producer Peter Gallagher, writing team Neil Jones, Chris Parker and David Allison, and actors Jack Roth (Great Expectations, The Cafe) and Gemma Chan (Sherlock, Secret Diary of a Call Girl) from Sky Living's haunted hospital series Bedlam to find out what the forthcoming second series will bring. Bleeding Cool: I'm going to start with a confession: I know very little about the show. Does anyone want to volunteer a synopsis for me?
Neil Jones: It's about a young woman called Ellie, played by Lacey Turner (Being Human, Frankenstein's Wedding), who wakes up suddenly one day and can see dead people. In trying to found out what happened to her, she is drawn to Bedlam Heights, which is a luxury apartment conversion of a former insane asylum, a very corrupt and abusive insane asylum. She does find answers there, but for somebody who sees ghosts it's the worst place to be because it's a haunted house in the country, so she has to deal with lots of vengeful ghosts and she also has to share an apartment and mix with people like these two. [Indicates Roth and Chan]
Bleeding Cool: Do you think the mainstream audience is becoming more open to the horror genre now, with shows like Being Human and The Walking Dead being so popular?
NJ: I think so. When we started it there wasn't really anything, there certainly wasn't a British horror series when we started developing it, which was before Being Human and everything. We totally wanted to be the definitive British horror series.
David Allison: I think we felt like a lot of the horror tropes that you see in film are not on TV very much, so the small screen can really tell those in a different way. The serial nature of the story is really important as well; you'll get a ghost story every week that is really satisfying, but there'll also be clues and things that are not satisfying but will really pay off later.
Chris Parker: And it was a chance to play ghost stories against character stories, that you can really get to know these people and you can really go into these personal stories with more depth than you could in, say, a film.
NJ: When we started to write it, J-horror had gone really big and all the new-wave horror cinema was happening, and it felt like there were really interesting new ways of telling horror stories.
DA: It was in development for a long time, and I think the cornerstone was the revival of Doctor Who and the way that opened people's minds up to sci-fi again, and you could see a sort of sea-change happening. Obviously it was on American TV as well, but there's always been a lot more genre there, and we feel lucky to be part of this revival.
Peter Gallagher: The other thing about the show is that along with the horror element there's a really interesting relationship at the centre of that: a group of sexy, interesting young people thrown together in this apartment block. There's a lot of fun, a lot of interest and relationship between the characters and what goes on between them, alongside this horror element that runs in parallel.
Jack Roth: The series seems to be doing really well at the moment. You've got all these American shows that seem to be pioneering everything, and I think it's great because you've got a better budget for doing more. If you put it in a film it would have to be a big, one-hit wonder, but with this you've got time to really develop characters and really take it somewhere, and it's really nice because I feel like the connections between everyone and everything really matter. With Max and Ellie it's kind of us against the world. I think what's lovely about it is that [Ellie] has someone that believes her … rather than just going, "You're mental!" You put that – a ghost story – in the midst of a real world of people coming in and other stories going on and them having to relate to each other, and it's interesting. It's nice to watch and fall in love with the characters … or hate them! [Laughs]
BC: Tell me a bit about your character.
JR: You know that [Max] knows some of the older characters from the first series, so he's not a total stranger. He's kind of working in the building and Ellie comes to find out what she needs to do. We meet and she's got nowhere to go so she ends up staying, and then things start happening to her and again, yes, I agree with her and take it on. [Max] isn't very good at talking to normal people, but then when he starts talking about [Ellie] and emotions and ghosts … you find that they're kindred souls. What's really nice is that you kind of want them to get together but you never know what's going to happen. It's not given to you on a plate because that would be too easy. When you have someone who loves and will do anything for you – and you see that – I think the audience are going to read into it.
DA: There are two things going on. One is that it's a horror show and the other is that it's a twenty-something genre. Those moments need to be real, of people finding themselves and working out who they are, and that's a lovely backdrop to play ghost stories against because of that whole idea of, "Who are you? What do you know? Where are going in the world?" Ghosts are lost. Ghosts are souls that are lost or need an answer, and that's part of being in your twenties as well, so it's a nice motif to play on. Kiera is totally someone who's…
Gemma Chan: Oh, she's a bit of a lost soul! Kiera is an old friend of Kate, who was one of the main characters in Series One, and she comes back at the beginning of this series. Kiera's heart is in the right place, but she has catastrophic decision-making a lot of the time. She speaks before she thinks, so things come out wrong. She gets involved with guys that she shouldn't do, various different people in this place. Yeah, she's a bit of a car crash, but I don't know whether people are going to love her or hate her.
[Noises of dissent]
JR: I think you really feel for her, when you watch it!
GC: Aw! I hope so, because I think she's got a good heart.
JR: It's quite nice that something happens and it causes a chain … and it's not just you, I think we all feel the repercussions.
GC: Yeah, she's often on the receiving end of … something's happened [to the other characters] and she won't know anything about it but she gets the effects of it, the way that they react to something that's happened – the supernatural element – and she won't know that's happened but she's on the receiving end, so you do feel a bit sorry for her. Also, I think what I like about it is that amongst all the dark stuff there is humour, and Kiera has a lot of … I think she's quite funny. She has a lot of the lighter moments of calamity. [Laughs]
Peter Gallagher: Jack and Lacey's characters are the ones who are the kind of…
GC: The Mulder and Scully.
PG: Yeah, they're the ones who know the place is haunted, and the other characters are kind of oblivious to it. It goes on around them but they're not aware of it.
DA: We didn't want a Scooby-Doo thing where everyone knows, and then you just have a massive gang of people following round. I always thought that was a problem with Buffy [the Vampire Slayer] later on, that everybody is … seven people have to be told! [Laughs] Then they all have to get together, and it's like, "Oh my God, the entourage!" So we really felt it was important that there are believers, and then there are people who have no idea what is going on. It makes for a nice change from the ghost story, that not everyone is involved with it.
BC: So the series isn't going to end with someone pulling the mask off the ghost and they're like…
DA: "Would have got away with it, if it weren't for you pesky kids!"
PG: The janitor did it, it was him all along!
DA: There were a lot of things we set up in Series One, and some of the things we paid off and some we didn't, so we were very keen that this series totally satisfies all of those things. We ended Series One on quite a big cliffhanger, and we wanted to make sure in Series Two that … a new viewer can come in and watch, but also for those who were invested in the first series they really get some satisfaction out of the second series.
NJ: It feels like a new series, this time round, in a lot of ways, but it also pays off the mystery stuff from Series One. It was quite a difficult juggling act at times, but it should be satisfying if you're sticking with it.
PG: It's also much darker and grittier, this series, and it is an awful lot scarier as well.
DA: Grittier and scarier were the two notes we wanted to bring in.
PG: With a bit of glamour as well!
Bedlam returns, rather ironically, to Sky Living at 10pm on Wednesday 6th June.
[youtube]http://www.youtube.com/watch?v=U-zKRxL5M8s[/youtube]
---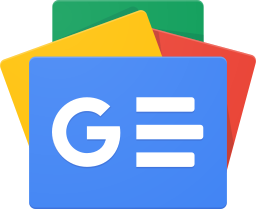 Stay up-to-date and support the site by following Bleeding Cool on Google News today!