Tiny Titans – Return To The Treehouse For Six Issues And Belly Laugh
By Julz Hendricks
Tiny Titans had previously stolen my DC-sized heart with their first run, so Tiny Titans: Return to the Treehouse is at the top of my comics pile this week. This issue opens with a mystery! The Tiny Titans Treehouse has been shrunk by none other than Braniac 5 and Psimon. They were of course trying to earn their badges from the Braniac Club Handbook like you do. Meanwhile Robin, Krypto, Superboy, Ace and Supergirl are on the case. Hilarity ensues when Superboy spots a patch of what looks like the Treehouse in a swamp, pulls it out and instead it's Swamp Thing. I don't want to give away all the jokes, but there are Bat-bunnies and kisses, and Metamorpho is even in it! Art Baltazar and Franco keep the comic going at a pretty nice even pace which makes it easy for the littlest fans to read and enjoy. The jokes are easy to understand, and I like that there is continuity. I also love the little tags at the bottom of each page break since it is thoughtfully geared to the readers. I do appreciate that kids can read it independently, or a grown up can read it to them straight through. The best thing in the world is a little kid belly laughing at an all ages comic, and Tiny Titans is sure to make that happen repeatedly. The artwork by Baltazar, is classic Tiny Titans: colorful, with bold action words. The Titans may be tiny, but that don't make them any less adorable. When Baltazar and Franco are not making comics, they are busy with their own comic shop: Aw Yeah Comics. This creative team up is out of this world, and I hope that they keep hitting us with all ages stuff as much they possibly can.
Aw Yeah All Ages!
Julz Hendricks is a co-host of podcasts Panel 2 Panel, as well as the all female podcast Chickcast, She is a huge advocate of kids' comics but reads a lot of different titles. You can find her on Twitter as @JulzHendricks.
---
---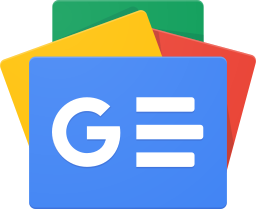 Stay up-to-date and support the site by following Bleeding Cool on Google News today!