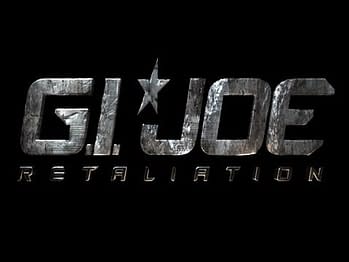 This decision is puzzling people all over the internet today: But why the delay at all? Hasbro's CEO says it's because they want to "bring fans an even more immersive entertainment experience" by digitally creating a 3D version. I wonder if the recent underperformance of Battleship had anything to do with this? Read it all.
Most-Read TV/Film Stories Today:
Peter Weller Is Batman In Two-Film Adaptation Of The Dark Knight Returns
Frank Miller and Klaus Janson's comic has been divided into two films for this adaptation, the first of which will be released later this year, the second in 2013. Given those particular red X-es on the calendar I would expect a big unveiling at Comic-Con, and that may yet happen, but Heat Vision at least have some of the cast list and a few more details to get us warmed up ahead of time.
GI Joe: Retaliation Booted Back Nine Months To March 2013. Why? Hasbro Have Some Story About 3D
Bear all of this in mind as you take on the news that the GI Joe sequel, Retaliation, has been blasted off of the summer schedule and lined up for a release in March of next year instead – still in the same tax year, though!
First Images From The Movie Version Of The Dark Knight Returns
Further to the cast details of earlier today, here are several images from the animated Dark Knight Returns.
A Spoiler For The Beginning Of Prometheus. Yep – The Beginning
I'm reminded once again of the poster for Gambit, the brilliant comedy caper (with imminent Coens-scripted remake) that came with the tagline:
Visual Delights Abound In The First Trailer For The Great Gatsby
Baz Luhrmann has created some incredible visuals for his 3D, CG-enhanced retelling of The Great Gatsby, but that's hardly unexpected. What remains to be seen is how well it operates as drama. You may pick up on some clues to that end in this first trailer for the film, but just clues. Will the performances gel? How well will it be paced? Will Luhrmann have found the perfect cinematic beats to translate Fitzgerald to a very different medium?
Michonne Drops Her Cloak For A Good Walking Dead Season 3 Promo Shot
The next season of The Walking Dead is in production now, picking up the story somewhere around issue 19 or 20 of the comics, in some fashion. The last episode of the recent run ended with the appearance of Michonne, the sometime lawyer who is incredibly proficient in slicing and dicing with her shiny katana.
Enjoyed this article? Share it!