Posted in: Current News, Editor's Picks TV News, Movies, Recent Updates, TV | Tagged: chris morgan, Crockett, don johnsob, fast and the furious, miami, Miami Vice, michael mann, nbc, Philip Michael Thomas, television, the fast and the furious, Tubbs, tv, vin diesel
---
Vin Diesel Can Feel A 'Miami Vice' Reboot Coming In The Air Tonight Hearkening back to a simpler time when pastel t-shirts with white suits was never not awesome and Glenn Frey had you convinced that yeah, maybe you did belong to the city, NBC announced that it is looking to revive Miami Vice, one of the network's most successful police procedurals…in large part, thanks to Vin Diesel. Shana Waterman (24: Live Another Day, Wayward Pines) a former Fox Broadcasting executive who now serves as head of television for Diesel's One Race Television production company, has taken the lead on moving Miami Vice forward over the past several months. This reboot marks a re-teaming for the Fast and the Furious pair of Chris Morgan and Diesel, who've worked together on every movie in the franchise. Miami Vice will be the first project resulting out of Diesel's first-look deal with Universal Television, with Diesel personally making the pitch to NBC for a revival of the series. Diesel and Waterman will serve as executive producers alongside Morgan and Ainsley Davies (The Prodigal), with Peter Macmanus (The Mist) handling script duties.
Miami Vice ran from 1984-1989 on NBC, and would make fashion and pop culture celebrities out of leads Don Johnson (James "Sonny" Crockett) and Philip Michael Thomas (Ricardo "Rico" Tubbs) as they took on the biggest and most dangerous cases that Miami's Metro-Date Police Department had to offer. With Law & Order mastermind Dick Wolf among one of its executive producers, the series also starred Saundra Santiago (Detective Gina Calabrese), Michael Talbott (Detective Stan Switek), John Diehl (Det. Larry Zito), Olivia Brown (Detective Trudy Joplin) and Edward James Olmos (Lieutenant Martin Castillo). Both praised and criticized at the time for being "MTV Cops," Miami Vice would have a direct impact on fashion trends around the world and would herald a new day of synergy between pop music and Hollywood through the show's use of music as an unofficial cast member. The show's soundtracks sold millions of copies, and generated mainstream attention for a diverse range of acts, from Phil Collins and Frey to The Hooters and Yello. Musician/composer Jan Hammer's official theme for the series is still considered by many one of the best and most recognized themes songs from the past forty years.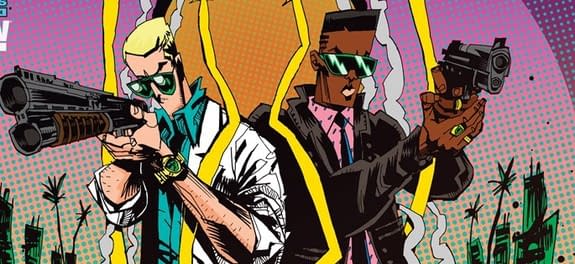 The series Miami Vice spawned a 2006 feature film from director Michael Mann, Colin Farrell and Jamie Foxx; and was produced by Universal Pictures. In 2015, IDW Publishing/Lion Forge released the five-part comic book series Miami Vice: Remix (written by Joe Casey and artwork by Jim Mahfood) that had Crockett and Tubbs facing-off against the entire Miami Underworld.
Miami Vice is the first major TV reboot announced for development for the 2018-2019 television season.
PREVIOUSLY:
80s Miami Vice Gets A Remix Treatment That's To Die For – Talking With The Creative Team
The Miami Vice Remix Trailer Is Almost As Insane As The Comic
---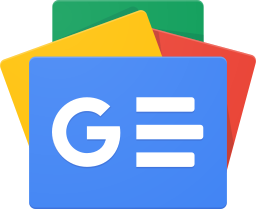 Stay up-to-date and support the site by following Bleeding Cool on Google News today!