NewsWatchWatch: Rupert Murdoch wanted to call his new iPad newspaper The Daily Planet – until DC Entertainment objected. So The Daily it is… for now.
GoodSideWatch: Teeside model Ian Lochrie gets press for being the model of upcoming graphic novel Marie's War. This is The Bleeding Cool ComicChron Robot speaking. I come for your women. But for now I merely collate comic-related bits and pieces online. One day I will rule. Until that day, read on.
This is the new Marvel.com show I've been developing with writer/comedian/awesome gal Grace Randolph. Episode 0 goes up Wednesday, November 24. I hope you guys dig it!
The Picture of Everything – A 15' x 14' Hand-Drawn Piece of Art of Thousands of Pop Culture Icons
Just wanted to let folks know I recently finished an art piece I've been working on for 13 years that includes thousands of various pop culture icons, including plenty of comic book characters.
SportsDesigner.com's Photos – Wall Photos
DC Comics artists featured in SI's college basketball preview, a sample

Comic Book Motivational Posters!
One of the longest running internet gags is motivational posters and using them with your favorite characters, series, genres or just for the lulz! I have a collection of some of my favorite comic book related ones and I thought I'd share.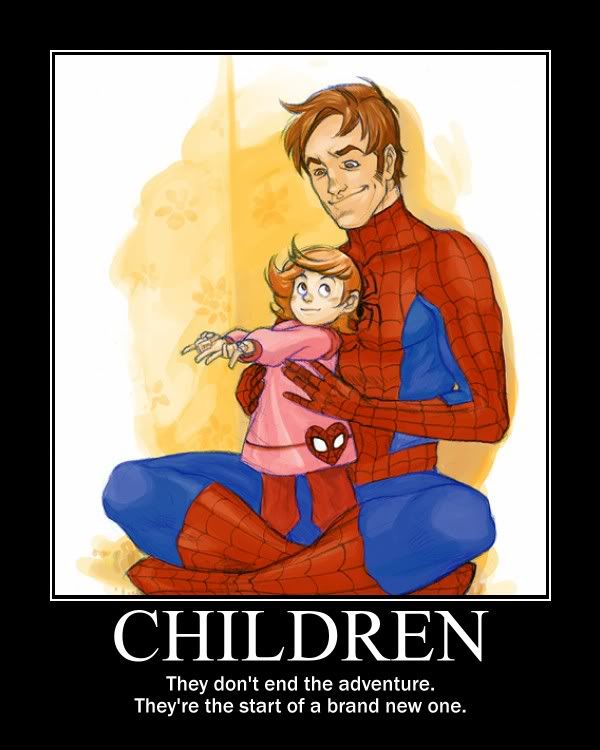 Diamond Book Distributors' Liang Finds Graphic Novel Growth Abroad
DBD is seeing the exact opposite. Through early November 2010, DBD is up 10%, and that is with us only having Marvel for part of the year, so we were up even higher earlier in the year. We were up in 2009 too. In fact, in the 8 years history of DBD's existence, we have never had a down year.
Fan's 'Rerezzed' Mashup Earns Raves From Tron: Legacy Producer | Underwire | Wired.com
A Tron mashup crafted by an unemployed movie fan made a big impression on Tron: Legacy producer Sean Bailey, who singled out the clip during a recent Los Angeles press conference.
Museum of Sex NYC + Comics – Craig Yoe
Hi, I'm curating a exhibit, "Comics Stripped", at the prestigious Museum of Sex in New York City. We are going to fill a comic rack (Clean Wholesome Comics!) with sexy comics from the Golden Age as part of the exhibit. I need scans of great sexy covers–jungle, crime, horror, romance, sci-fi, teenage, etc. at 300 dpi. matt baker to wally wood. With the scans we will create fake comics for a rack that will go in a glass case and turn).
Christian Bale Channels His Inner Ditko – Esquire
BALE: Ain't none of 'em gonna be what I'm thinking about when I'm about to go off the clock. Not a single one of 'em. Holy shit, I'm gonna be sad if that's what's on my mind at that point.

ESQUIRE: "I was in Batman once."

BALE: Dementia would have to set in to a severe degree for me to be happy with that.
Enjoyed this article? Share it!