Posted in: Movies, Recent Updates, Wonder Woman | Tagged: Blackhawk, dc comics, easy company, Eugene Braverock, ewen bremner, losers, Saïd Taghmaoui, wonder woman
---
Will The Wonder Woman Film Plant The Seeds For Two More DC Comics Teams? Scrolling through my twitter feed this morning, this photo of Eugene Braverock, on the set of Wonder Woman with Gal Gadot caught my eye and reminded me that we've already seen him in the DCEU — in Superman v Batman: Dawn of Justice, in a World War I era photo that is obviously meant to be highly significant to Wonder Woman's roots in that era. Braverock is listed as playing a character called Chief in the credits for Wonder Woman, which has lead to speculation that it might be some reference to the DC Comics character Apache Chief.
But I don't think that's it. DC/WB has been pretty meticulous in fitting all of this together, the references to DC Comics characters from the Gold and Silver Ages have been numerous and true to the roots of the characters. Yes, they've remixed the source material, but they've done so in a way that makes sense (I see you working, Geoff Johns).
There is another Native American character in the DCU which is a far better fit here: Johnny Cloud, the Navajo Ace, sometimes called Chief (as shown here on the cover of his debut in All American Men of War #82) because his father was a Navajo Chief. It would make sense for someone with Johnny Cloud's background to be associated with Steve Trevor. Johnny Cloud also became a member of The Losers (the Silver Age version, not the Vertigo version).
It gets more interesting when we examine the possible role of Saïd Taghmaoui, who is listed in the Wonder Woman credits as a character named Sameer. As far as I can tell, that particular name doesn't fit with any known DCU character, but there are still a couple of strong possibilities. Around the time Taghmaoui was cast in late 2015, there was a little scuttlebutt that he told a French magazine that he was going to be "a superhero" in the film. There was some debate about the translation from the original French, regarding whether his specific meaning was actually superhero or simply, "a hero, a good guy", but the fact remains that a glance through his instagram stream confirms that he keeps himself in heroic form. There was also an overlooked ten-second rumor shortly after his casting was announced, that he was going to be Blackhawk.
I'm not sure whether Blackhawk would be considered a superhero, but it's at least debatable. And beyond that, someone like Blackhawk is looking like a pretty good fit for Taghmaoui's character with what we've learned since that brief sequence of tweets in 2015. He could be one of the Blackhawk Squadron: In the DC Comics (or more accurately, in the Quality Comics material which was acquired by DC) Andre Blanc-Dumont was a leader of the French Resistance in Paris before he became a Blackhawk. That fits the general description of Sameer's known qualities, which include a mastery of languages and disguises. Taghmaoui himself was born in France. There are some other possibilities: King Faraday? Tex Thompson? Perhaps even Black Ace (sometimes known as Black X)? The latter is a particularly good fit due to his frequent use of disguises, but it's hard to see DC/WB picking up a character from quite that level of obscurity for use here. Of these, King Faraday is a particularly interesting candidate. While he's not quite the fit that Andre Blanc-Dumont is in terms of historic background, with ties to the Suicide Squad and numerous additional characters, he is much more important to DC history overall, and is sometimes considered the Nick Fury of the DCU.
This brings us to Ewen Bremner, who is named Charlie in the film. Bremner says, "I play a character who's enlisted by Wonder Woman to help save the world as part of a small, unlikely band," he teased. "He's a shellshocked soldier who's been discharged from the war and is brought back to help on a secret mission."
That's a general fit for a few characters, but that comment brings two options to mind:
It could be a combination of characters from Blackhawk, including Hendrickson their sharpshooter, and Chuck, sometimes described as their communications specialist. According to Mark Evanier, Blackhawk co-creator Charles Nicholas Cuidera served as a Commando in the 36th Infantry Division's 143rd Regiment, then transferred to the Air Force where he eventually attained the rank of Captain. It could be that at least in name, he figures into this seemingly Blackhawk-inspired crew somehow.
But if this team is not part of Blackhawk Squadron, there's another possibility for "Charlie": Bremner's comments regarding "a small, unlikely band", and "discharged from the war and is brought back", make this situation sound a little bit like The Losers — a team which Johnny Cloud, "Chief" eventually became part of as well.
Given the manner in which they've drawn from DC Comics historic source material for the DCEU, it could very easily be that they're combining or drawing inspiration from each of these teams for the Wonder Woman film, There are additional possibilities worth mentioning, including the Silver Age Suicide Squad, The Freedom Fighters, and even Easy Company.
We'll know for sure soon. I do think it's mostly Blackhawk, with a little Losers thrown in for good measure.
Related Posts
---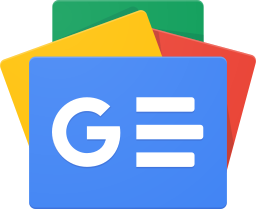 Stay up-to-date and support the site by following Bleeding Cool on Google News today!