Posted in: Movies, Recent Updates | Tagged: channing tatum, gambit, x-men
---
X-Men Producer Wants A Gambit Movie Starring Channing Tatum Well, this seems like a terrible idea, but Lauren Shuler Donner has more say in this than I do. The X-Men producer tells Empire that she really wants to do a movie focused on Gambit, and she wants Channing Tatum to play him.
I'm dying to do a Gambit movie with Channing Tatum. That doesn't have to be a great big movie. It's a thief in New Orleans, it's a whole different story. He's on board, and I have to get the studio on board. How can anyone resist Channing? He's such a sweetheart.
He's on board, which means this may be closer to reality than we realized. In fact, Empire also uncovered this quote from Tatum himself last year during White House Down press rounds:
I would like to play Gambit. Gambit's my favourite. I'm from New Orleans, around that area. My dad's from New Orleans, and I like to do a Cajun accent. I could do it for real… No knock on Taylor Kitsch, though, 'cause I actually like his Gambit, but I've always lived around Cajun people. Gambit was always like the woman-loving, cigarette-smoking, drinking guy. He was the punk rock of all the superheroes. He's a thief. He kind of rode the line.
Gambit is all those things, but just because Tatum is from New Orleans hardly means he can pull off the character. His beefy "dumb jock" tendencies, which work for him in movies like 21 Jump Street and more stereotypically macho action movies, seem all wrong for Gambit. But who knows, maybe he'll surprise us, or maybe it'll be just another way Fox screws up X-Men.
---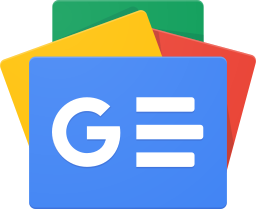 Stay up-to-date and support the site by following Bleeding Cool on Google News today!