Red Hood vs. Anarky #1 Review: Fighting for the Right to Party
Selina Kyle and her friends are enjoying her bachelorette party while the Red Hood watches from the shadows to make sure no one ruins the celebration. A potential problem arises when Anarky shows up to cause a riot with a swarm of activists from rival political groups. Can Red Hood and the Outlaws save the party?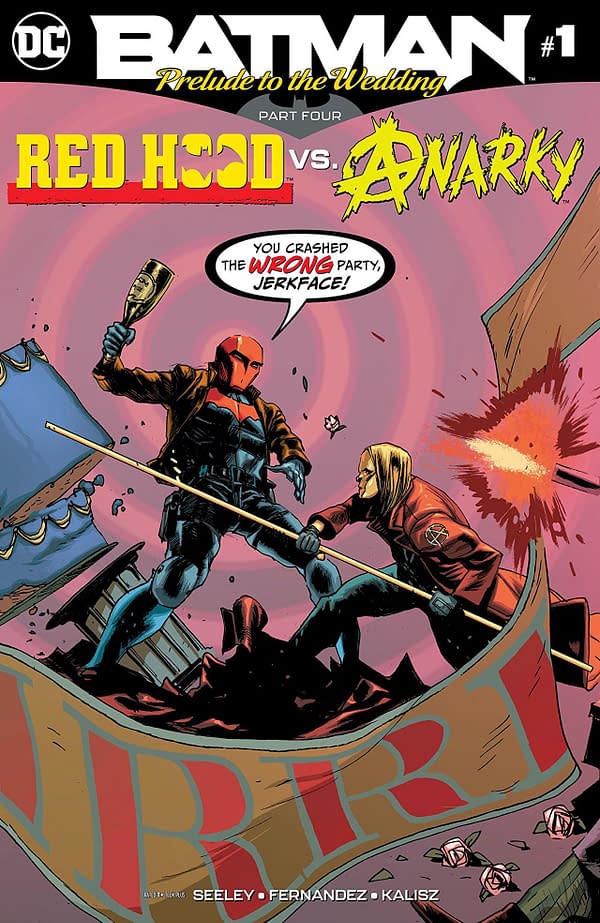 The Prelude to the Wedding continues with the bachelorette party and Jason Todd protecting the bride-to-be from another attempt at overthrowing the system from Anarky.
That's a pretty solid premise too, and it's a fun and very Gotham way to handle the idea of a bachelorette party. Jason gets a lot of good lines as he both pokes at and helps Batman.
Anarky's plot is interesting too; give everyone lighters and cover the place in gasoline. Jason handles it in a clever and creative manner that also requires a lot of math.
There's not much more to say about this one's story. It's a solid one-off story tying into the wedding and starring the second-best Robin after Nightwing. Anarky is a pretty underrated villain, so it's cool seeing him pop up. Plus, he plays a nice contrast to Jason Todd in terms of method and upbringing.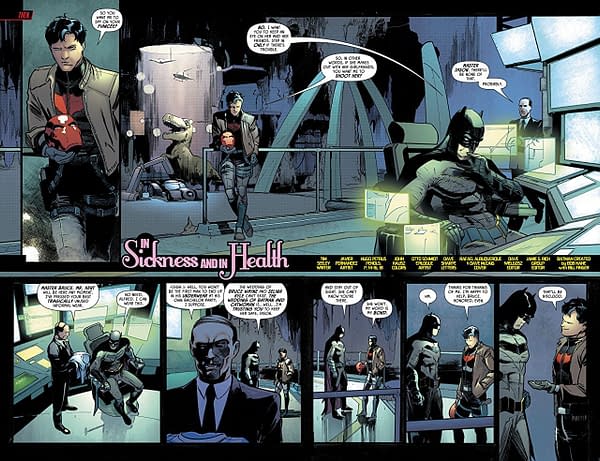 Javier Fernandez and Hugo Petrus deliver solid artwork with plenty of memorable panels and well-sequenced action. Jason's mask looks as intimidating as ever, and Anarky gets some good panels too. John Kalisz is the color artist on this one, and he gives a good, darker palette that fits the lead characters well. Otto Schmidt makes the epilogue look great once again, even if the scene isn't as clear as usual.
Red Hood vs. Anarky is a fun and solid one-off story to build up to the grand climax of Bruce and Selina's wedding. Red Hood gets plenty of good lines and scenes, and Anarky gets a moment to be that complex antagonist that he is. It's not brilliant, but it's good and well-rounded comic. This one earns a recommendation. Check it out.