Marvel Comics, creative team: Ta-Nehisi Coates, Jason Masters, Matt Milla, Cory Petit
In this issue, the titular super soldier grapples with corruption finding its ways into the highest avenues of power. Borrowing a page from recent Daredevil storylines, the erstwhile Kingpin of Crime and current mayor of New York City, Wilson Fisk, has a bullet in him courtesy of an old name that had a less-marketed Punisher shtick. There are heady, complex philosophical ideas here and writer Ta-Nehisi Coates has a particular set of skills that makes him very good at writing lengthy works analyzing and unpacking such ideas. The challenge here, and the reason why this book cannot be recommended, is that it seems like Coates is writing a prose novel, complete with lengthy internal struggles. For example, Cap voiceovers to himself, "I had to stop thinking. And let my body move on instinct. So part of me was there, giving these guys all the super soldier they needed. But another part was doing the math, asking the questions." Ignoring the fragmentary nature of some of those "sentences," even Steve Rogers is not paying attention to the immediacy and action, so why should you? It's clear that the narrative isn't either, like panel descriptions might read, "FIGHTING GOES HERE!" There is nothing glaringly wrong with this book, no smoking gun of poorly executed skill or craft. There is, however, nothing particularly right about it, a foot in a shoe that does not fit, no matter how much force is applied, trying to jam it in. As such … RATING: MEH.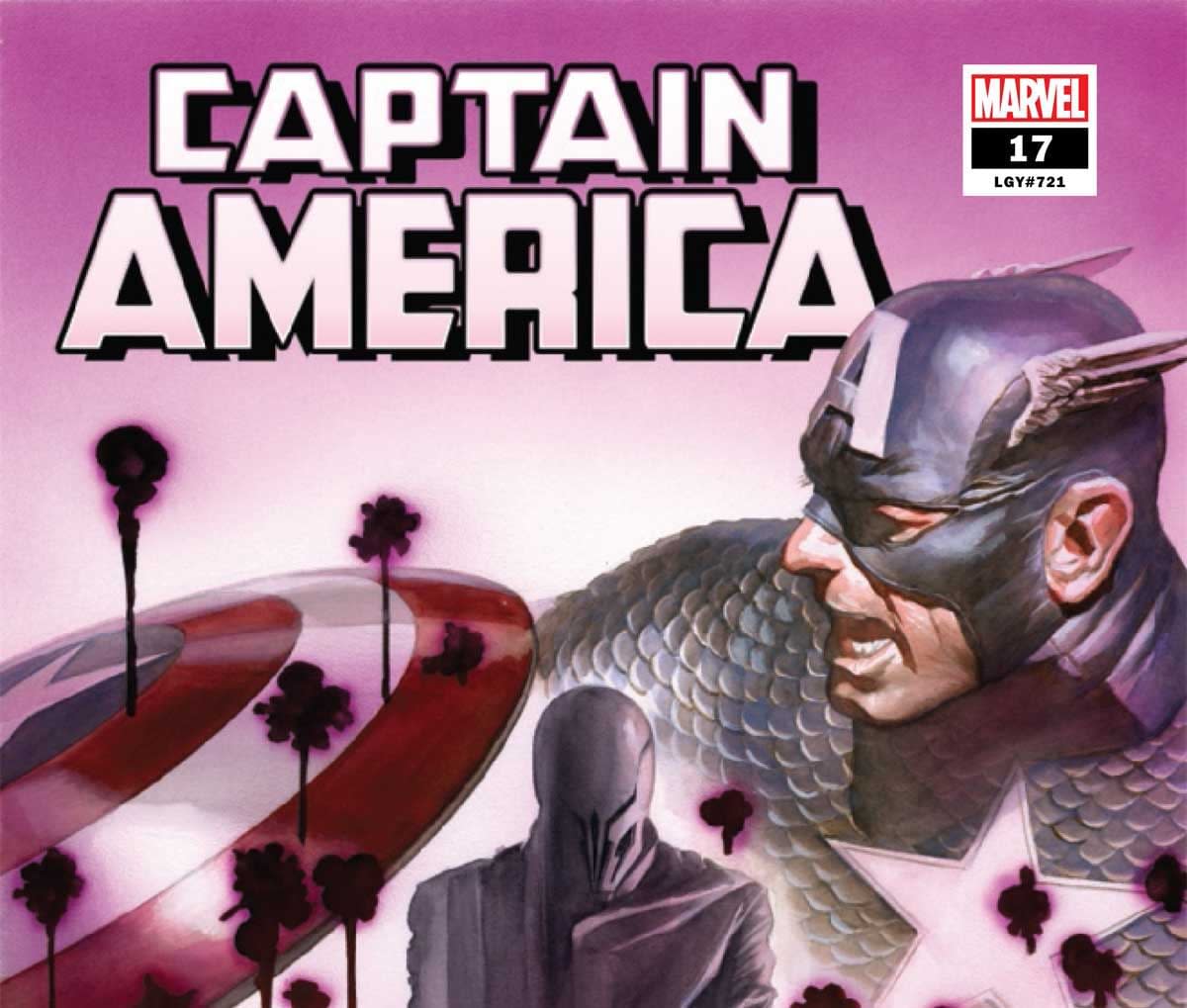 CAPTAIN AMERICA #17
(W) Ta-Nehisi Coates (A) Jason Masters (CA) Alex Ross
THE LEGEND OF STEVE continues!
How can Steve Rogers track down the cop-killer who is waging war against the men in blue in New York City when he's every bit as wanted by the cops he's trying to save?
Rated T+
In Shops: Dec 11, 2019
SRP: $3.99
Enjoyed this article? Share it!