REVIEW: Thor #3 — "Ambitious, Sure, But Not Really Plausible"
(Marvel Comics, creative team: Donny Cates, Nic Klein, Matt Wilson, Joe Sabino)
In short, the all-father of thunder has made a deal with the devil, taking on the power cosmic and temping as a Herald of Galactus. If that gets you adding things up in your head it should: Odin's power plus the equivalent of the Silver Surfer on top of Mjolnir and the every day power of Thor, all rolled up in one blond angry mass. Unfortunately, Beta Ray Bill has decided to stop Galactus' rampaging … no, wait. Beta Ray Bill, a bargain bin Thor, thinks he's qualified to take on someone who Eternity has on speed dial and Thor + Surfer + Odin? Ambitious, sure, but not really plausible the way this plays out (which even Thor implies early on). So this lengthy knock down slobberknocker is either Thor intentionally burning a page count or an odd imbalance. There is a great moment between Thor and Galactus where terms are clarified, but overall the plot stalled and the concepts here were at best indulgent. Shame, because wow were there some great fight scenes here, with visual spectacle on a level that's worth seeing. RATING: MEH.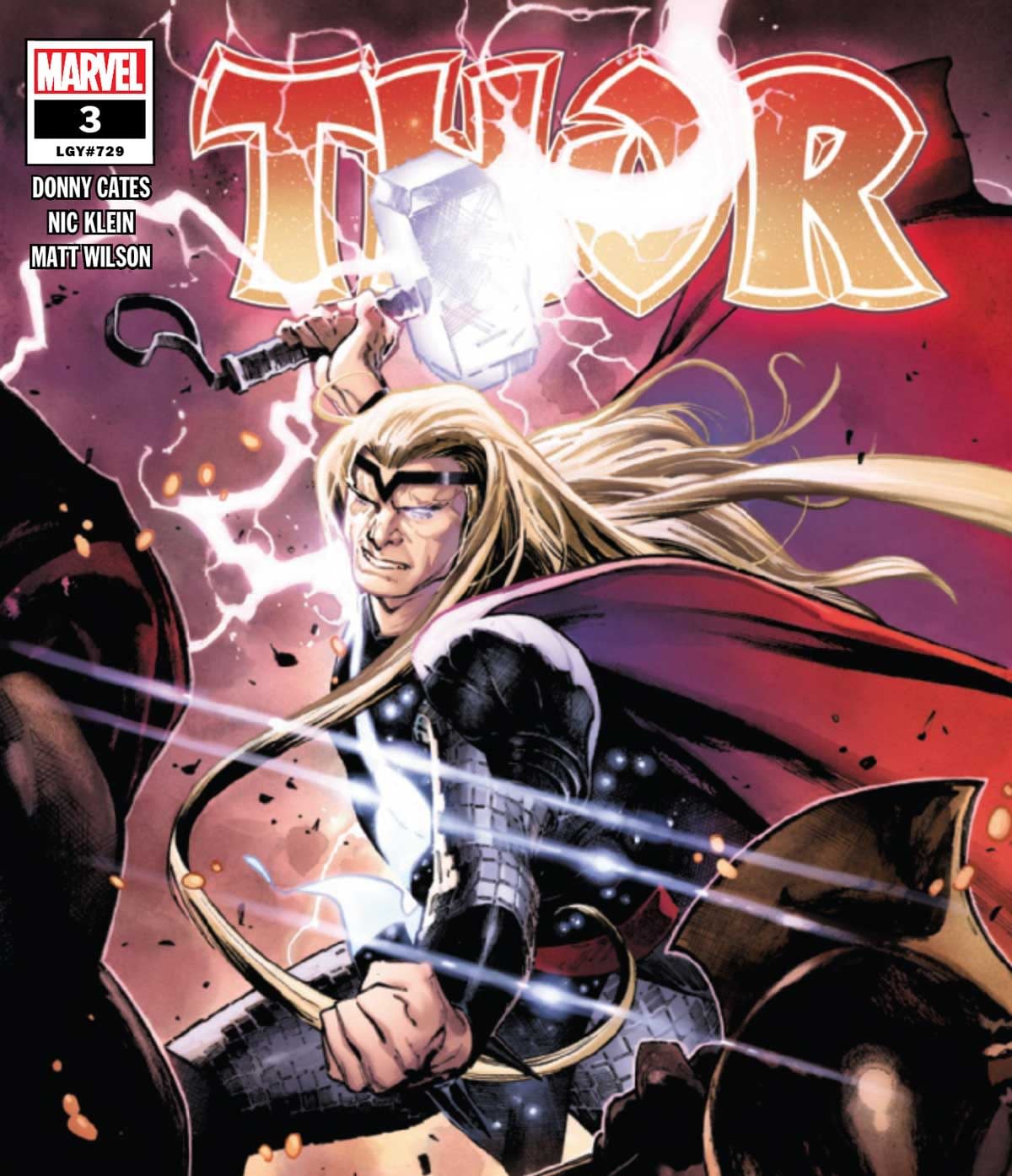 THOR #3
DONNY CATES (W) • NIC KLEIN (A)
Cover by OLIVIER COIPEL
THE BATTLE OF TWO STORMS!
It's Mjolnir versus Stormbreaker as Thor's old ally Beta Ray Bill makes a thunderous entrance! But what has put the two friends at odds — and can the King of Asgard convince the Korbinite to let him continue his bloody mission to save all that is?