 Rob Williams, writer of the Miss Fury series for Dynamite Entertainment, has decided to take a different approach to story telling. In April, a printed Miss Fury series debuted with Williams at the helm. Now, Dynamite is putting out a six-part 'Digital First' series for the character and William is trying a different approach.
Williams: "We wanted to make the Miss Fury: Digital First storyline distinct from the ongoing Miss Fury series. The regular monthly is a character piece; I'm really intent on getting into Miss Fury's head there. But in Digital First, there's a bit more pure pulp adventure. Think of these digital shorts as Republic serials. Lots of action, lots of cliffhangers, and big, fun concepts… like time-traveling Roman centurions and dinosaurs. They're short, sharp, self-enclosed blasts of pulp fun."
The old Republic (or Saturday Matinee) Serials have been influence to a lot of creators and specifically credited for inspiring Star Wars and Raiders Of The Lost Arc. Its not surprising that someone has looked at the digital comic medium and saw a similar potential there, it is a bit surprising that its taken this long for someone to come out and say it.
The irony of taking a seventy year old character and showcasing her on modern technology is not lost on the writer:
Williams: "It's fun to take one of the original super heroines, a character so firmly rooted in the 1940s, and then to show her via this 21st century digital medium. Give the character a new lease of life."
Even the synopsis for the series sounds like the voice over for a classic radio program: "World War II rages on and the masked crimefighter, Miss Fury, is pitted against Krampus, a Nazi time agent intent on unleashing time-lost threats in Manhattan. With space-age technology, man-eating dinosaurs, a platoon of Roman centurions, and other menaces popping up from the Bronx to the Battery, wealthy socialite Marla Drake's alter-ego has her hands full."
Miss Fury: Digital First is available in individual chapters on a bi-weekly basis, priced at a bargain $0.99 per chapter. You can get Chapter One featuring art by Wagner Reis or Chapter Two featuring art by Johnny Desjardins. Future chapters with art by Fritz Casas will be released starting 8/21 the same day the first of two printed issues will be in comic shops. The first issue should contain the first three chapters of the story.
Dynamite has provided a few preview pages of the series.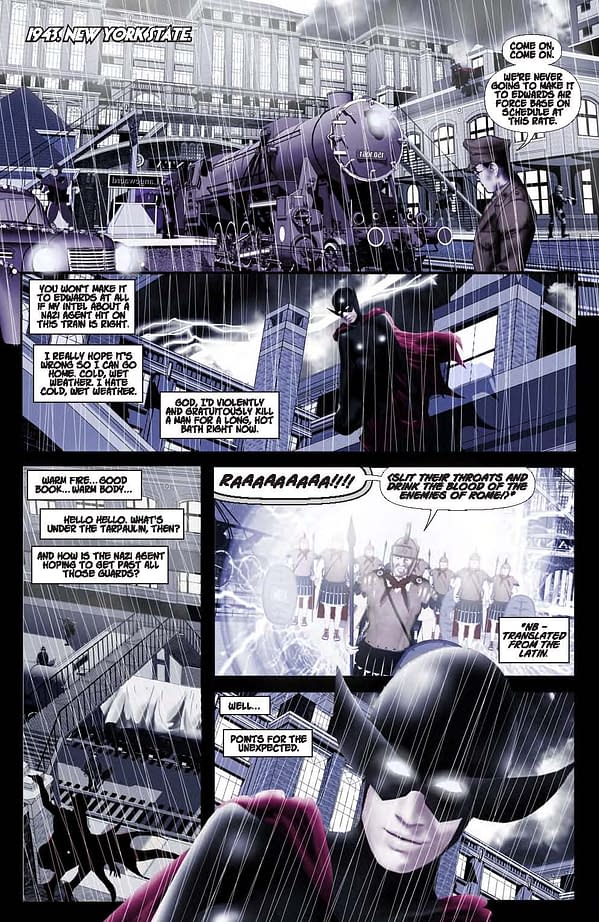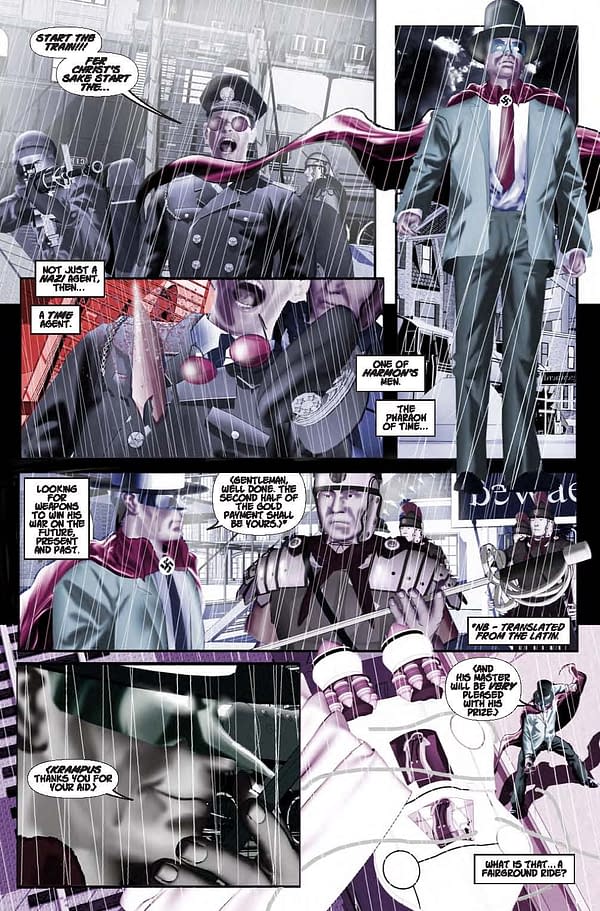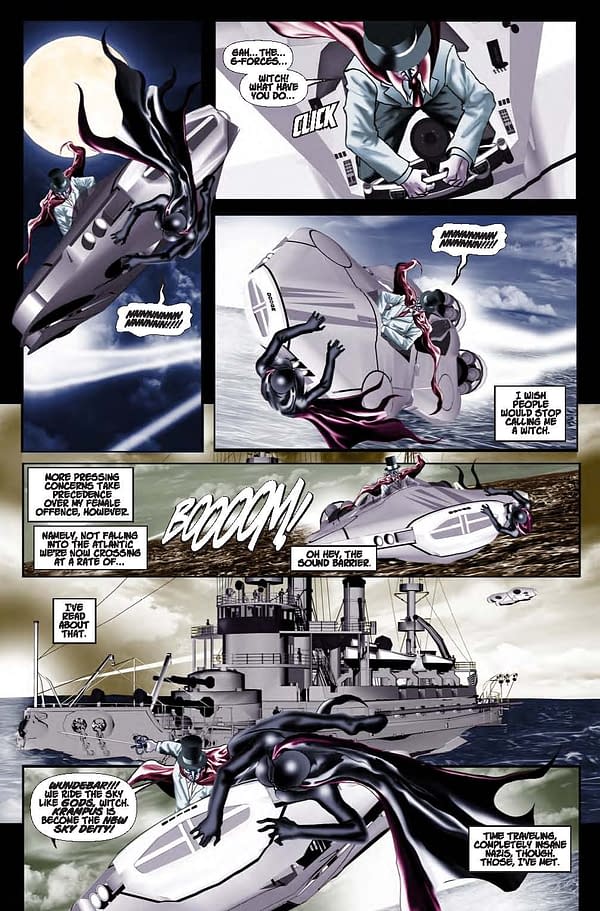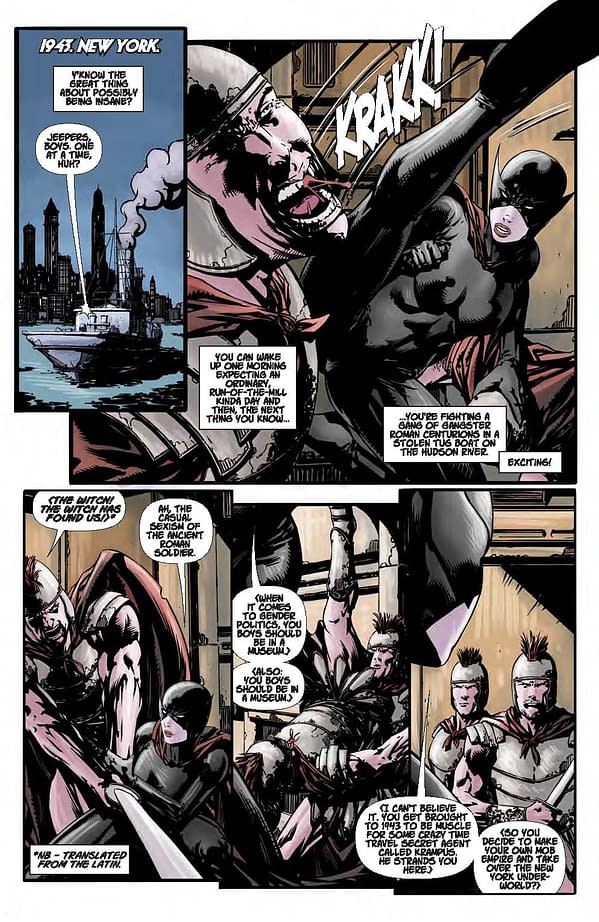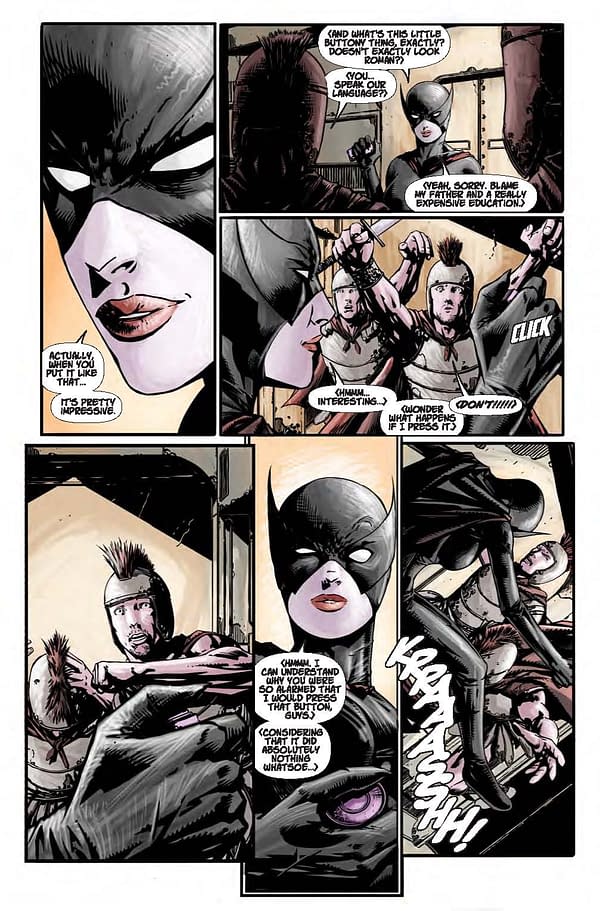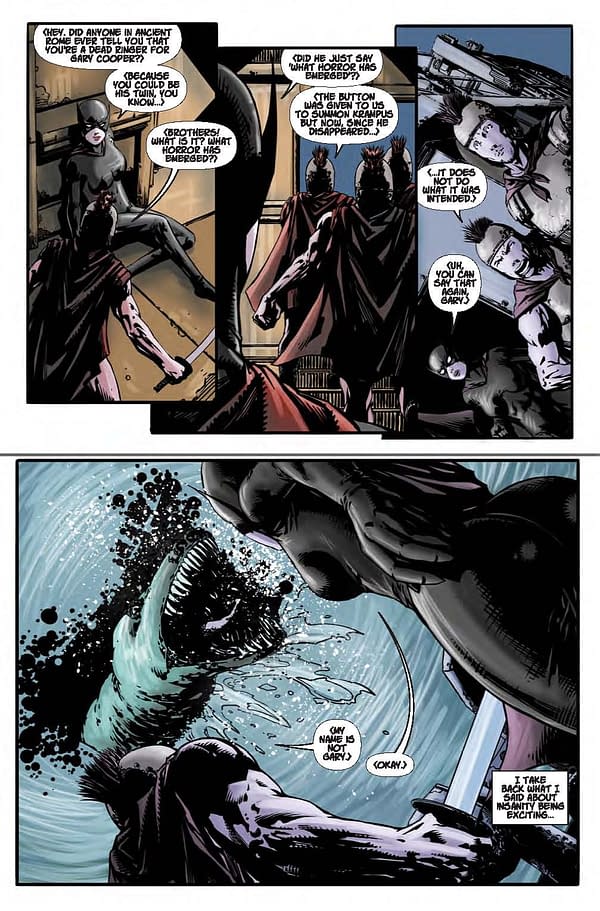 Enjoyed this article? Share it!