Posted in: Comics, Marvel Comics | Tagged: al ewing, crystal, flint, Gorgon, HRL, javier rodriguez, marvel boy, Marvel Comics, marvel legacy, maximus the mad, medusa, noh-varr, protector, royals, swain, the inhumans, the kree, the progenitors
---
Royals #10 Review: Picking A Fight With The Gods
The Inhuman Royals have arrived at the World Farm of the Progenitors, the creators of the Kree race. They need to get on the world's surface, which is protected by the Progenitors themselves. However, even if they arrive on the World Farm, even then there are systems in place to protect the planets themselves.
Meanwhile, Flint is undergoing a dramatic transformation, and none of the Inhuman Royals know what to make of it. While the trip and arrival at the World Farm of the Progenitors, I must admit that the World Farm itself resulted in some lackluster discoveries.
The Progenitors appear to be some sort of computer system; many of their reactions and behavior are punctuated with dialogue which sound akin to robotic diagnostics. This, of course, begs the question: what built the Progenitors?
We may yet learn the answer to that question in Royals. However, it must be said that, with all the build-up to meeting with the Progenitors in this comic, this was a fairly disappointing climax.
The Inhuman Royals do have to get creative to get to the surface of a planet in the World Farm. Once they arrive though, it is relatively simple and fairly unexciting to watch them overwhelm the defenses of the Progenitors. (Spoilers) Maximus and Swain combine their abilities to overwhelm the systems that protect the planets' surfaces. However, even this teaches us nothing about the nature of the Progenitors.
The future story advances somewhat in this issue as well, but even this doesn't go particularly far.
None of this is to say that Royals #10 is an unbearable read. It is an interesting read, and the plot advances at least somewhat.
Many of the interesting qualities come from the visuals, and this is thanks to the quality artwork of Javier Rodriguez. His art style is stark yet quirky, and he makes the Progenitors look damn cool. Jordie Bellaire backs this up with some bright color work, which helps the artwork pop off the page. It's bright and eye-catching, and he and Rodriguez work together especially well.
This isn't a bad read, but it doesn't answer any questions one might have of the Inhumans, the Kree, or the Progenitors. It seems to stall such questions in favor of a big bombastic finale which pours on the details. If you are a fan of the Inhumans or their Royals, I can recommend it to you. However, if you have little interest in the Inhuman part of the Marvel Universe, Royals #10 doesn't have very much to offer you.
---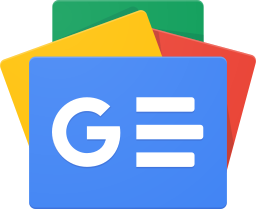 Stay up-to-date and support the site by following Bleeding Cool on Google News today!