Posted in: Comics, san diego comic con | Tagged: Batman, Comics, entertainment, jim lee, joker, san diego, san diego comic con, sdcc, SDCC '15, The Joker
---
SDCC '15: Drawing Alongside Jim Lee During His Comic Con Panel By Abdulkareem Baba Aminu
When I signed up for the panel called Focus on Jim Lee, it was for two reasons. First, of course, is the professional one, to report it, as he's one of the greatest comicbook artists alive, and with very good reason. The second one is that, simply, he is one of my favorites. So I walked into the room, got a place and waited for the panel to begin.
Jim walked in to thunderous applause from fans and he went up the stage and took a seat. After a few jokes (all funny, I assure you), he called out to the audience and requested two people join him up on stage to draw with him as the panel continued. Of course a multitude of hands went up. Nothing prepared me for being one of the two picked.
I joined Jim and another fan whose name I was too excited to remember on stage. We introduced ourselves and the jokes kept coming. Even I took a few shots at him and the audience loved every bit of it. When he asked me where I come from and I told him I am from Nigeria, he was surprised and he asked if I came all the way for Comic-Con. So when said "Yes, and I'm with Bleeding Cool," he grinned and said: "Oohh…someone's gonna be upset!" A good portion of the crowd roared with laughter.
Jim asked us to draw the Joker, as he was going to do the same too and while the three of us sketched, he answered questions from a variety of fans. I asked him why he doesn't draw as much as he used to and he smiled and pointed at the direction of his family, sitting in the audience. He introduced them and at a point, the youngest joined him, scribbling away on her dad's lap. So, not only is he an extraordinary artist, Jim's clearly an outstanding father.
As he sketched, the other fan and I began to covertly take selfies with him scribbling away in the background. Some members of the audience began to giggle and my phone's camera made a shutter sound and Jim looked up, catching us red-handed. But he simply laughed and grabbed me by the neck for a proper selfie. Throughout the panel, it was obvious that he had a lot of respect for his fans.
Jim soon finished his Joker drawing and it was, of course, great. When the other fan we shared the stage with was done, Jim inked his drawing while offering tips and advice. He also took mine, inked it a bit and sketched a moody Batman behind the Joker I'd sketched. I was in seventh heaven. I mean, a man whose work I grew up on, who inspired me to keep drawing, was bantering with me. While doing a "drawing duet" with me. Con officials had to keep reminding Jim that time was up, even as a long line remained, waiting to talk to their hero. He obliged selfies, signed autographs and said a warm goodbye to everyone as he, along with his lovely family, exited the room. I lingered a bit, as attendees of the next panel poured into the room, still not believing the awesome panel I had just been part of. I mean, I grew up on Lee's X-Men work, followed him to Image during his Wildstorm days and to DC when he did Batman: Hush with Jeph Loeb, Superman with Brian Azzarello and All-Star Batman and Robin with Frank Miller. So you can imagine my happiness that this extremely talented, superstar artist also turned out to be a fine human being. Thanks, Jim!
Abdulkareem Baba Aminu is a newspaper editor, award-winning journalist and comic book creator. Based in Nigeria, the writer has reviewed comics, novels, movies and music for a variety of platforms. He is currently the Editor of the Saturday edition of the Daily Trust, one of the most influential newspapers in his country. Last year, he survived The Walking Dead Escape, photobombed the cast of Avengers: Age of Ultron, got drawn by José Ladrönn as a Metabaron and snapped a photo with Jim Steranko. This is his second Comic-Con, but he'll remain awestruck. You can follow him on Twitter: @KareemReal
---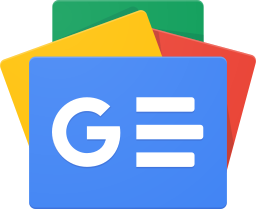 Stay up-to-date and support the site by following Bleeding Cool on Google News today!