Shadowman #3 Review: Baron Samedi Seems Fun to Party With
[rwp-review-recap id="0"]
Shadowman is trapped in the Deadside once more. Alyssa works to devise a means to bring Jack Boniface back to our world, and she is visited by two Abettors while doing so. Back in the Deadside, Jack comes up with a plan: Alyssa and the Abettors can distract Baron Samedi while Jack retrieves the Shadow Scythe from Samedi's home, Manse Ghede.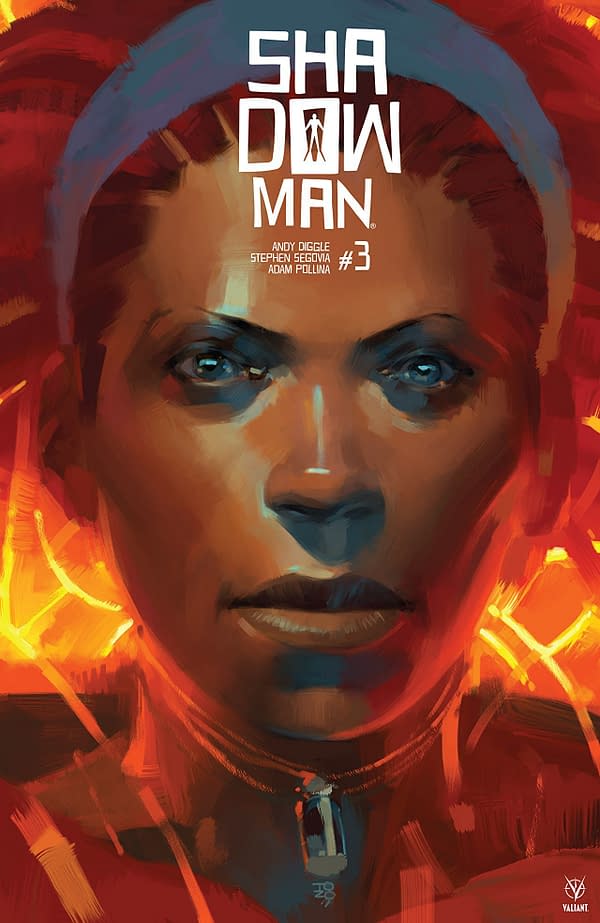 Shadowman #3 is a largely enjoyable third installment to this revival of Jack Boniface's series. It has a nice pacing and flow to it. There is a single objective, and the book is about seeing that objective accomplished. There is a nice twist towards the end, even if it was a little predictable.
Alyssa is likely to end up my favorite character of this book, as she has exhibited far more ingenuity and personality than Shadowman himself. It doesn't help that Shadowman is a bit angsty; hopefully that will be resolved as the series goes on. He has a good character moment earlier on that could be expanded upon as the series continues.
Baron Samedi is a great villain, and he almost steals the show, even in his brief sequence. He's funny, at once classy and sleazy, and even a bit intimidating. He's pretty fantastic.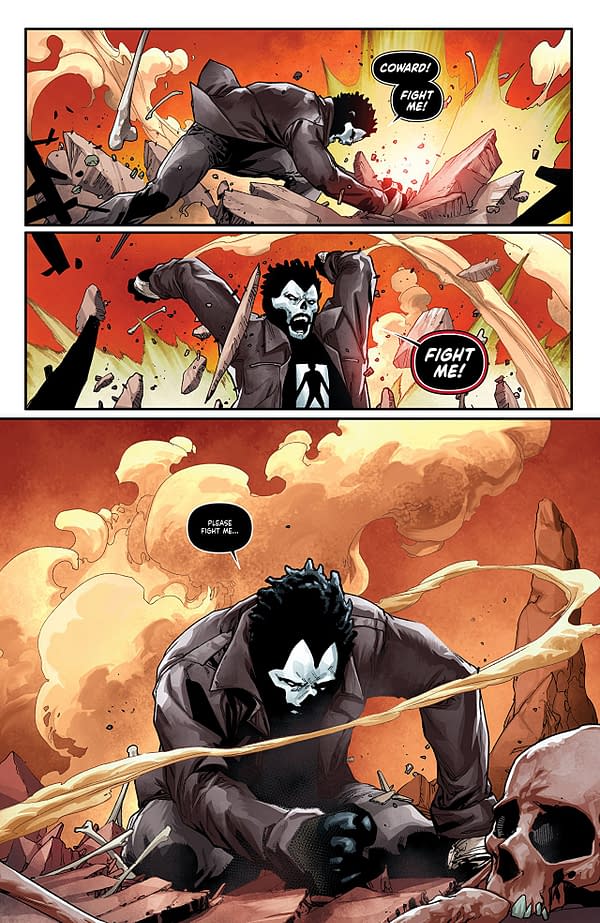 Stephen Segovia is joined by Adam Pollina to split the art in this issue. Segovia's artwork continues to look great in its more realism-minded style, and Pollina gives the Deadside a more disjointed and psychedelic aesthetic. Pollina oddly takes over midway through, with Segovia depicting the Deadside in the beginning. This may signal a slight change in the narrative that I won't spoil. If that is the intent, that's actually really cool.
Ulises Arreola and David Baron split the color palette, and both color artists perform some good work. Arreola's is more balanced, while Baron provides a more off-the-wall and peculiar palette. Both are fitting for their part in the story.
Shadowman #3 is another solidly good issue in this series. It's at-times fun, weird, and creepy. The art team supports that with good visual work, and the comic earns itself another recommendation. Check it out.
[rwp-review-ratings id="0"]
[rwp-review-form id="0"]