Shiori Teshirogi To Create Justice League Manga To Coincide With Japanese Movie Release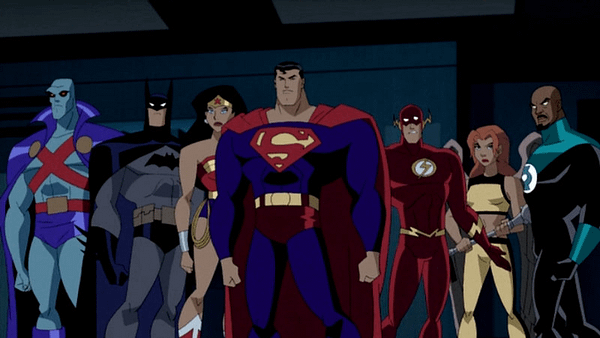 Manga artist Shiori Teshirogi will produce a manga to tie-in with the release of the Justice League movie in Japan, according to a report on Oricon News. The new book was announced during a visit to the country by DC Entertainment executives Diane Nelson and Jim Lee to promote upcoming movies Wonder Woman and Justice League, and the expansion of the corporate synergy of DC's characters in Japan and the need to appeal to female readers. Sending Nelson and Lee was a wise choice, all things considered, since sending Dan Didio, or "Ōgesana baka" as he is known in Japan, could cause an international incident, and the US/Japan relationship has just barely gotten past that whole Trump handshake thing.
During a presentation with the pair of DC execs and Warner Bros Japan President Masami Takahashi, it was announced that the manga will be serialized this summer in monthly shōnen magazine Champion Red. Or, at least that's what we're able to figure out from the report, which is written in Japanese, forcing us to use Google Translate to read it. The manga will be released this Summer, the same time as the Wonder Woman film. No word on whether we can expect an English translation, but we'll let you know if there's any news on that front.