Bleeding Cool looked at eleven comic book stores opening across Free Comic Book Day this year (four here, another seven here).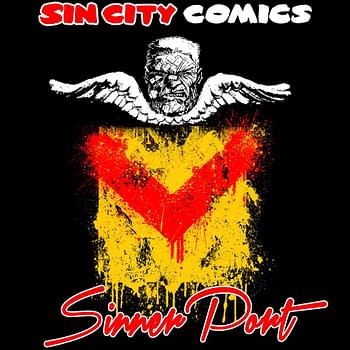 We missed that Sin City Comics of Newport, Wales, has moved and opened bigger premises in the city centre this weekend, adjacent to WH Smiths on Commercial Street. The owners, Shane Jordan and Laura Austen also organise GeekedFest Newport Comic Con happening on May 18-19th at the Newport Centre.
However on the other side of the world, Junky Comics of Brisbane, Australia, owned by Vlada Edirippulige is closing after four years., She told local ABC News that the closure is as a result of digital competition, saying "For a long time I was like, 'it'll be okay, I'll just go through another Christmas, and Christmas will fix everything', but I think the main thing was that Christmas didn't fix everything this year" and saking "How am I supposed to compete with free shipping and a book that I can't put any less than $49 and Book Depository is selling it for $30?" The store will, however, continue online as she has plenty of stock still to sell – and debts to pay.
They also quote University of Queensland business innovation expert Dr Sarel Gronum who says "The biggest threat is in terms of price competition. They are lowering their margins … to the extent that brick and mortar [stores] with their business models cannot compete."
While noting that Comics Etc in Brisbane, who slashed its prices to compete with Amazon, is the only comic store remaining in town, out of the four there two years ago, quoting its store manager James Jagic as saying "Amazon are doing a very good job at predatory pricing — they'll sell books before they come out at a shockingly low discount that a retail store, which has to feed staff and pay rent, will never be able to combat" but also how they've been able to fight fire with fire, "We've seen our share of the market change from about 10 to 20 per cent of online [sales] five years ago, to 50-50 — some days we make more online than we do actually in the store," he said.
Bleeding Cool tries to mark the passing of comics stores as well as their opening. Existing fanbases are likely to make the former more well known, but please let us know if a comic store is opening or closing in your neighbourhood. Just e-mail richjohnston@bleedingcool.com.
Enjoyed this article? Share it!