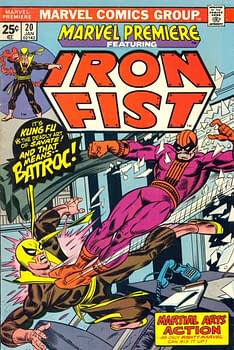 A couple of weeks ago, you could pick up copies of Marvel Premiere #20 for $2 to $10 on eBay without difficulty.
Yesterday it was announced on Deadline that Misty Knight would appear in the upcoming Luke Cage TV series to be played by Simone Missick as the semi-cyborg private detective.
And suddenly lots of copies of her first appearance going spare on eBay were snapped up, and some withdrawn by sellers realising what they had on their hands…
Some people are now asking a lot more…
Enjoyed this article? Share it!