It's hard to keep track of all the comics and manga that come out these days. Imagine my surprise that Viz Media released a new Star Wars manga this week.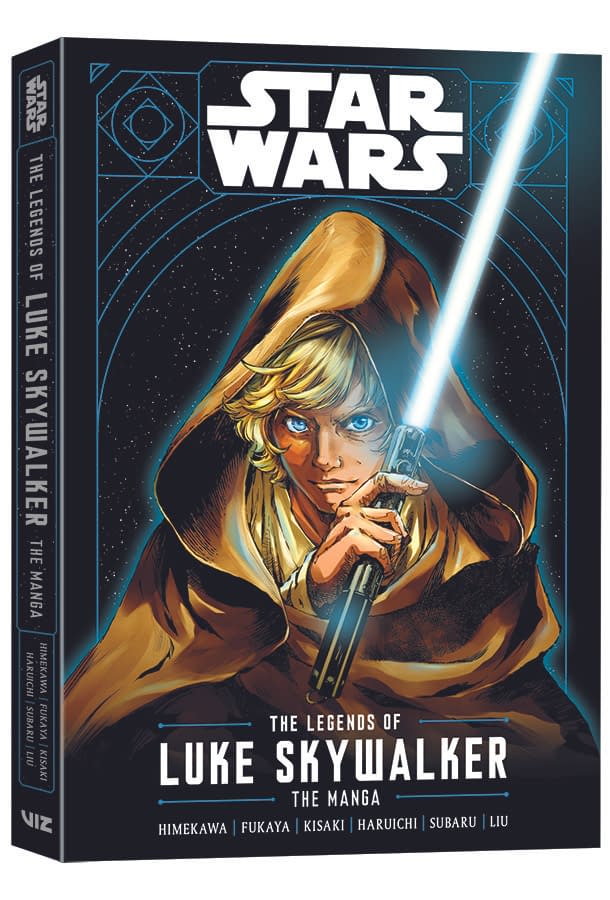 Star Wars: The Legends of Luke Skywalker is an adaptation of acclaimed Science Fiction author and editor Ken Liu's 2017 book Journey to Star Wars: The Last Jedi – The Legends of Luke Skywalker. The book is about the deck hands on a ship telling each other stories of legendary Jedi Luke Skywalker. Is he real? He's got to be a charlatan! Luke Skywalker doesn't exist, he's a fairy tale. And what's a Jedi anyway?
Star Wars is by nature extremely visual, so it's natural to adapt it to manga. This is an official Lucasfilm-approved manga adaptation of a canonical Star Wars book.
"Who is Luke Skywalker? Across the galaxies many have heard his name, but few have met the legendary Jedi. There are those who call him a merciless war criminal, others say he's not even a human, but a droid! Whether he is myth or man, those who claim they've encountered the elusive Luke Skywalker all have an unforgettable adventure to share."
The manga follows an anthology format with different writers and artists tackling each story.
Meet the Artists
Rest assured that the artists are all fans. Star Wars is big in Japan, unlike China.
AKIRA FUKAYA AND TAKASHI KISAKI
"As an artist and writer team, Fukaya and Kisaki frequently collaborate on manga projects published in Japan. Fukaya has been enthralled with Star Wars since he was in elementary school. The starships and character designs, as well as the planets portrayed in the films, inspired him to create stories of his own. The Starship Graveyard is their English manga debut."
HARUICHI
"A longtime fan of the Star Wars galaxy, Haruichi is also the creator behind the Star Wars Japanese webtoon, Leia Organa: Ordeal of the Princess. Haruichi has always admired characters like Luke Skywalker, Princess Leia, and especially Obi-Wan Kenobi, but lately she has a growing affection for the stormtroopers. I, Droid is Haruichi's English manga debut."
SUBARU
"Subaru currently lives in Tokyo and works in the animation industry as a background artist. Subaru loves that the characters in Star Wars always jump toward their destiny. The Tale of Lugubrious Mote is Subaru's English manga debut."
AKIRA HIMEKAWA
"Akira Himekawa are an artist duo from Japan with many fans all over the world. They have always wondered what may have happened to Luke Skywalker in between his galactic adventures and love exploring those possibilities."
Star Wars: The Legends of Luke Skywalker is now available in bookshops.
Enjoyed this article? Share it!