FOOL: Stephanie Brown Returns In New DC Title Spoiler, To Be Funded By Kickstarter On Friday, DC editorial types were stating that there were no more plans for Stephanie Brown, previously Robin, Batgirl and Spoiler in the old DCU, in current books.
They were lying.
Yesterday evening at ECCC, DC Comics announced that joining The Robins by Jeff Lemire in the expected Third Wave of New DC books towards the end of the year, will be a new book, Spoiler, starring Stephanie Brown. But what will make this comic, and the other five new titles, different is that they will be funded by the fans through Kickstarter.
DC Comics has made an express attempt to connect further with the fans in recent years, but have been faced with a dilemma, on how to deal with fan-favourite books that may not sell too well in the direct market. The plan is to completely fund the production of the first three issues of several new comics in advance, with the belief that interest and momentum will keep the books profitable after that. DC is also guaranteeing at least twelve issues of all the titles funded will be published.
Rewards will include digital and mailed copies of the comic, including a new format, Signed Digital, in which creators added their own digital signature individually to download copies. For higher donations, there will be rewards of virtual portfolio reviews from Jim Lee, virtual pitch reviews by Geoff Johns and virtual bollockings by Bob Harras.
It is expected that Marvel will launch a similar scheme for books such as Runaways, X-23, Generation Hope and Moon Boy And Devil Dinosaur, though using their own branded Kickstarter-alike model called Mickstarter, and claiming that they were planning to do this long before DC.
---
---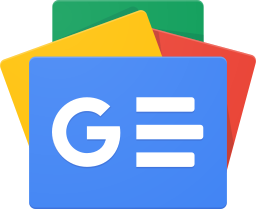 Stay up-to-date and support the site by following Bleeding Cool on Google News today!