Ta-Nehisi Coates – The New Writer On Marvel Comics' Captain America?
When Marvel recently released the names of their 52 monthly comics from October, as part of their Marvel Legacy and Make Mine Marvel promotions, one book was notable for its absence, Captain America. The current Captain America comic and the Secret Empire event series has seen Steve Rogers revealed as a secret sleeper agent for Hydra all along, seizing power through legal means and enacting a takeover of the Unites States of America, with the aim to remake reality itself through the Cosmic Cube.
Reaction against the storyline has been strong in some parts, condemned as taking a character designed by two Jewish creators as a piece of anti-Nazi propaganda before the USA entered World War II, and remaking him as a member of a group with ties to that very Nazi Party, albeit fictional ones. Despite Marvel's assurances that the character will be rehabilitated, some have found it impossible to conceive of such a thing. And the character's absence from the Marvel Legacy books in October – despite being front and centre of Legacy #1 in September – has led some to believe that the character has been put on hold at the publisher.
Bleeding Cool did a little mindless speculation that Captain America may be getting a mini-series instead, along the lines of the Captain America: Reborn series after his apparent post-Civil War death. And that it might be written by Donny Cates, getting a lot of comic industry attention, and surprise-co-writing last week's issue of Captain America: Steve Rogers with Nick Spencer. Speculation that may just have unearthed what is actually going on, Not saying that Cates won't be writing Captain America and some point. After all, we have been given to understand from pretty well sourced folk that Captain America will return to monthly status, with a Marvel Legacy renumbering of #694 at some point.
But the big name who will rehabilitate Captain America, who will find a new way to explore him as a symbol of America, then and now, will be the current writer of the Black Panther comic, Ta-Nehisi Coates.
Coates is well known as an author, as a correspondent for The Atlantic, and recipient of a "Genius Grant" from the John D. and Catherine T. MacArthur Foundation. One can imagine that when/if this news is made official by Marvel Comics, possibly at San Diego Comic-Con that articles such as "The Case for Reparations" will be brought up and pored over interminably by people who will say this will make him ineligible to write a comic like Captain America.
But for a series and a character who has experienced unfortunate press of late, I can't think of anyone better. As for his Cap? Well, maybe look to the run by Ed Brubaker, Steve Epting and Mike Perkins for inspiration…
https://twitter.com/tanehisicoates/status/721428378264408064
https://twitter.com/tanehisicoates/status/797996788817002496
https://twitter.com/tanehisicoates/status/547969024165179392
And talking about the Civil War movie, said,
I get why it's hard to relate to Cap—or why people think it's hard to relate to Cap. The basic idea is that he is, as you say, stoic, righteous, and beautiful. But here is the real beauty of Captain America—he's living in an era where all of that seems in question, in a way that it didn't during World War II. Captain America is, perhaps above all, a man out of time. He's trying—and arguably in this case—failing to maintain these pure values in a world of nuance and complication. Fraternity bonds him to Bucky. But that fraternity conflicts with the facts of what Bucky has actually done, brainwashed or whatever. I've always thought that Cap, at his best, was a kind of comment on how we see World War II, "The Good War." He's a cartoon pulled out of our own imagined past, set in an uncomfortable, uncertain present.
So… what might a Ta-Nehisi Captain America be like? And could he be enough to detoxify the brand? ---
---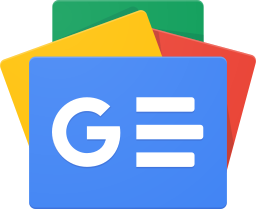 Stay up-to-date and support the site by following Bleeding Cool on Google News today!