Tales of Suspense #104 Review: Attack of the Ballerinas
Black Widow is commended and made a leader of this iteration of the Red Room for her apparent assassination of both Hawkeye and the Winter Soldier. Of course, both Clint and Bucky have survived and, after escaping the safe room they were left trapped within, return to their hunt for Natasha. However, Black Widow has her own plans for the Red Room which Clint and Bucky may ruin.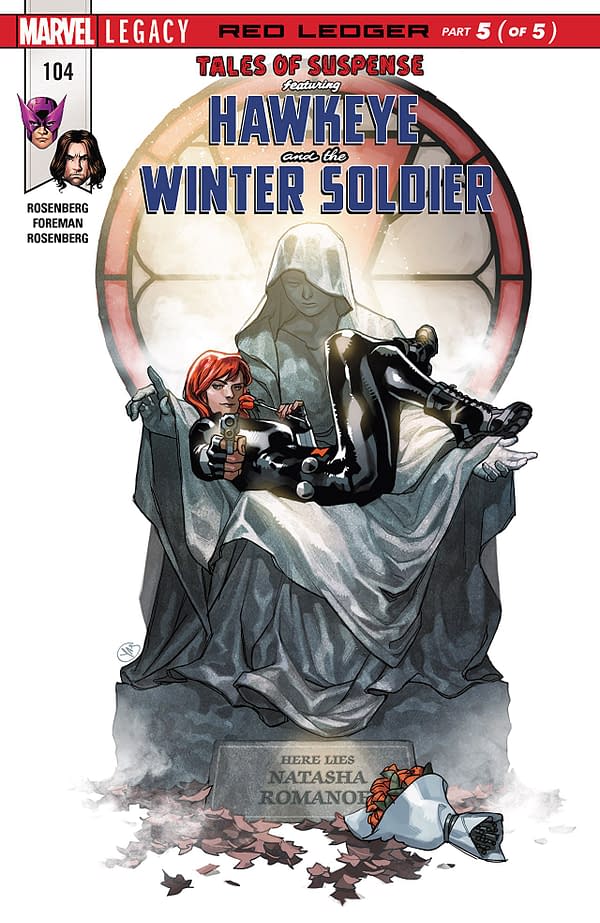 Have you ever tried to explain a point to someone only to realize, at the end, that you have either lost the idea or even outright contradicted it? That specific scenario explains Tales of Suspense #104's plot and resolution very well. I'm not sure what it was trying to say, but I feel like its story says the opposite if anything.
That sounds like a damning criticism of the book, but I still quite like this book warts and all. As in the previous four issues of Tales, the chemistry between Clint and Bucky is fantastic, even if this book focuses more on Natasha.
Natasha's part in this is where things get squirrely. While trying to avoid getting spoiler-y, the resolution focuses on the idea of Natasha taking her agency back from everyone else, Bucky and Clint included. However, in doing so, she takes it away from others who, in the flighty morality of this book, had an equal right to their own agency. It still leads to a creative and fun action scene; it just seems to contradict what the book was going for in its message.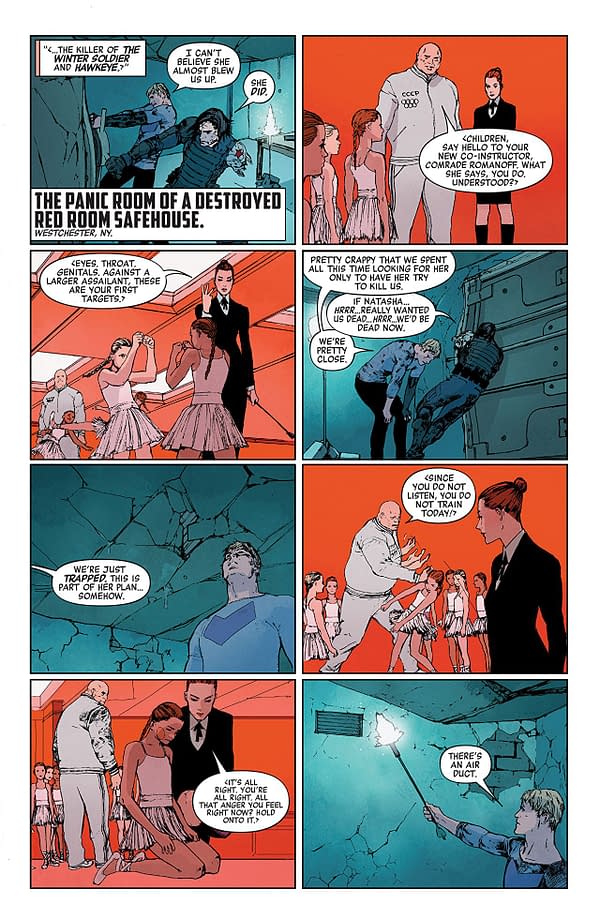 Travel Foreman and Rachelle Rosenberg pull off another gorgeous issue with Tales #104. The aforementioned action scenes are punch and look great overall. Natasha looks like an absolute badass. The colors are cool and on the side of unnerving. This book looks fantastic.
Tales of Suspense #104 brings a confused and confusing yet still quite enjoyable conclusion to the story. Bucky, Clint, and Natasha all reach something of a character resolution and have great action scenes on the way to doing so. Foreman and Rosenberg kill it on the visuals. This book gets a recommendation. Check it out.