Welcome to Thank FOC It's Friday, a semi-weekly mailing list, similar to The Daily LITG, but (mostly) every Friday and planned to coincide and cover the demands of Final Order Cut Off. The date when retailers have a last chance to amend their advance orders for comic books without penalty. A final chance for publishers to promote books while orders can still be added. And a time for credits to be amends, new covers to be revealed and a final push given. This is an attempt to sift through them all and find the most relevant items.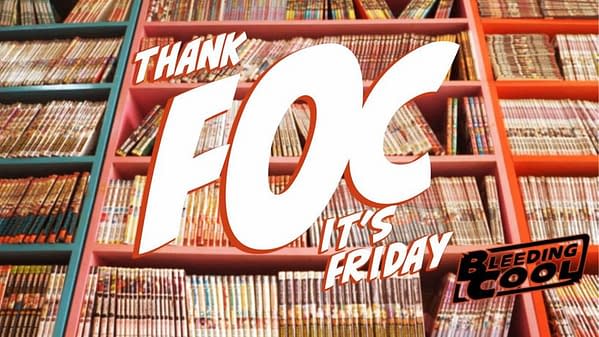 And now it seems that Diamond Comic Distributors has decided to join in. Well, imitation is the greatest form of flattery. You can sign up here or with the form at the bottom.
So what's FOC'ing today?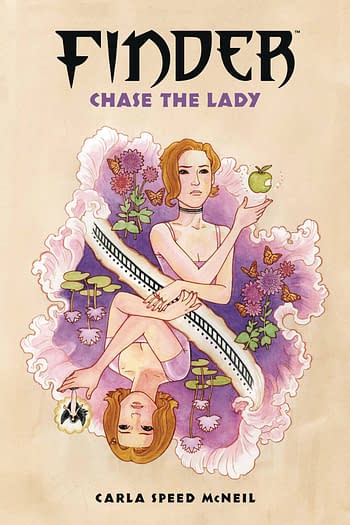 There's a new Finder OGN, Chase The Lady by Carla Speed McNeil. This remains one of the finest action adventure comic book series published from Dark Horse, I recommend it to all. Try this one, come back for the rest.
Chelsea Cain is launching Spy Island #1 with Elise McCall – fully returnable to stores that order 10 or more.
Batman #92 – now with added Punchlune – and 1:25 Punchline cover.
Doomsday Clock gets a second hardcover – and a slipcase so you can pretend DC published it as just one book, like they originally planned to.
Joker Deluxe Hardcover now gets the new 80th Anniversary story by Azzarello and Bermejo added.
How did Strange Adventures #1 do? #2 is up for FOC.
DC Kids/YA titles Primer, Wonder Woman; Tempest Tossed and You Brought Me The Ocean all up for FOC.
IDW launch their Star Wars Adventure: Clone Wars series, with issues 1 to 5 all being FOC'ed at one, with free 1:10 covers for all and a 1:100 cover for stores who go deep on the first issue.
Remy Boydell's 902London graphic novel is up – for those who did well with
Bog Bodies, the OGN from Declan Shalvey, Gavin Fullerton and Nalty Rebecca is also up.
Kieron Gillen, Jim Rossignol, Jeff Stokely and Tamra Bonvillain and launching Ludocrats, with an April Fool's Day 1:25 cover too.
And Nailbiter Returns…
Marvel has the Absolute Carnage Omnibus for those who wish to break their backs lifting this up to the A section on the shelf.
They also launch Black Widow #1 and Taskmaster #1 togethwr. How convenient.
We also get the Empyre #0 launch – in both Fantastic Four and Avengers flavours.
How did Spider-Man Noir and Strange Academy #1 do? #2 are up.
We also get the extended cut of God Loves, Man Kills, from the original creative team.
AWA has Upshot Now #1 to accompany Year Zero #1 from Ben Percy and Ramon Rosanas.
Catch up on a tonne of FOC covers from Dynamite, Boom and Vault right here. Especially with the launch of The Boys sequel, Dear Becky from Garth Ennis, Rusell Braun and Darick Robertson.
We also get the launch of The Death of Nancy Drew from Anthony Del Col and Joe Eisma
Disaster Inc #1 launches from AfterShock Comics by Joe Harris and Sebastian Piriz, returnable to those who order ten or more.
Kelly Thompson and Veronica Fish launch a new Sabrina comic – Something Wicked – from Archie, made fully returnable.
While Cullen Bunn and Andy MacDonald have Rogue Planet #1 launching from Oni Press, also fully returnable. Isn't that nice?
Any more for any more?
What's on your FOC?
Sign up below and we'll see what Thank FOC It's Friday brings next week… on time possibly.
Enjoyed this article? Share it!