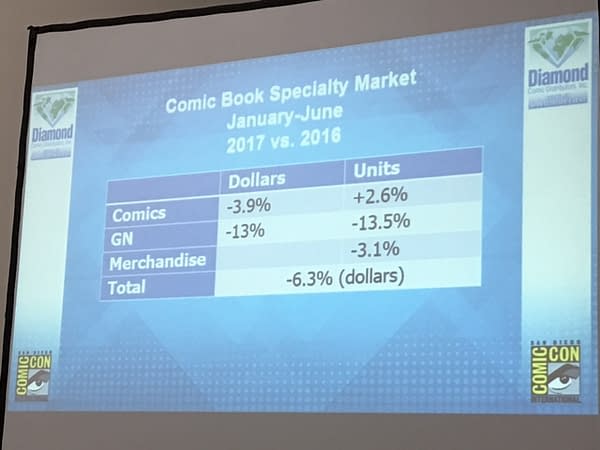 The comic book speciality market, as serviced by Diamond Comic Distributors, is down in 2017 compared to 2016.
As the above slide, shown today at the Retailer Lunch during San Diego Comic-Con, demonstrates, the spending is down 3.9% for comics and 13% for graphic novels. Interestingly, comic sales are up 2.6% in quantity, however, while graphic novels are down 13.5%; merchandise as a whole is down 3.1%.
Overall, comparing January to June 2017 to 2016, sales are down 6.3%.
While this news is hardly music to the ears of comics retailers, Dan Manser of Diamond Comic Distributors unveiled a few things to lift spirits, including a suggestion box (which I can already feel Dennis Barger itching to fill.)
First, they have upgraded their retailer site for new items, mostly merchandise, so they can be more easily ordered ahead of appearing in the Previews catalogue. The retailer word is that this looks awesome.
Diamond has also promised that Netflix's Stranger Things 2 will not just be sponsoring the upcoming Hallowe'en Comicfest free comics giveaway (taking place the weekend before Hallowe'en) but will be promoting it too.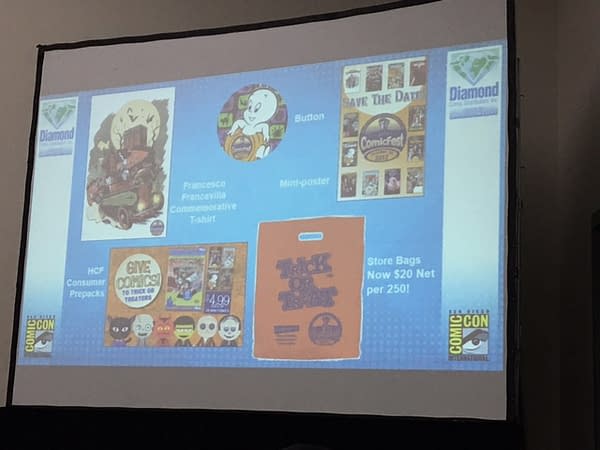 Finally, there's a new "Comicbooks for kids" charity that retailers can plug into to get comics to children's hospitals.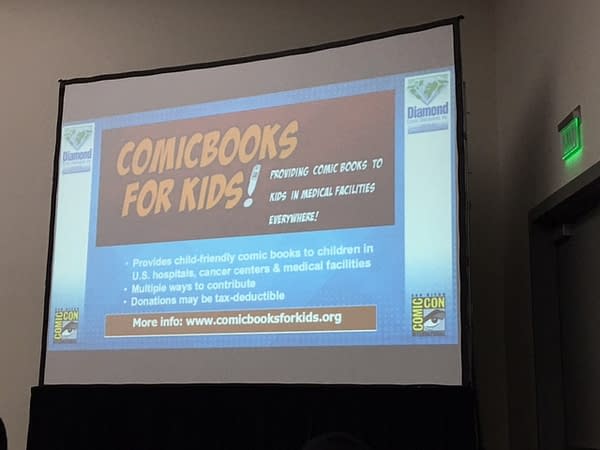 Enjoyed this article? Share it!