The Crow Memento Mori #1 Review: Missing Every Point Going
A Catholic alter boy, his girlfriend, and dozens of others are killed in a terrorist attack in Rome, Italy. That alter boy, David Amadio, didn't stay dead though. He was resurrected as the Crow to take vengeance on those who committed the atrocity.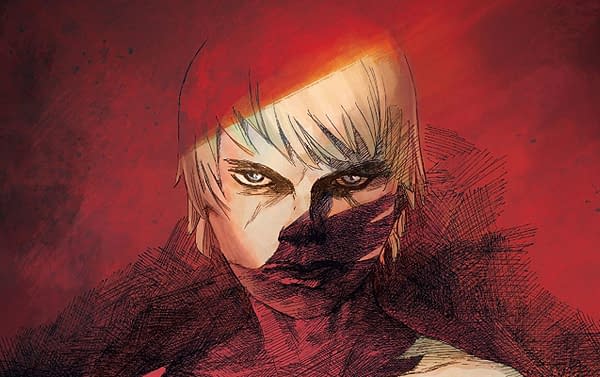 In high school, I was a huge fan of James O'Barr's the Crow. I loved the graphic novel, and I loved the Brandon Lee-led film. I am aware that plenty of sequels to both the graphic novel and the film, and I am aware of the flaws in both. However, I'm still fond of both, and this is the first new series to be released in the Crow franchise since I've worked for BC.
Unfortunately, this one is shockingly bad independent of my feelings of the original tale. In fact, this comic is the kind of thing that people probably think O'Barr's Crow is.
The edginess dripping off Memento Mori #1. The beginning is a swarm of violent Bible verses followed by the protagonist monologuing to the audience about how "Thou shall not kill" is the Sixth Commandment.
David is surprisingly smug for a Crow, as he constantly brags about being an agent of God.
He catches up to the terrorists in the first issue. Nuance flies out the window as he brutally murders the perpetrators, one of which is a terrified 17-year-old boy. I'm not asking for a full opus on the complex motivations behind terrorism, but it would be nice to not treat the death of a minor like a money shot.
Here, I do have to make a brief comparison to O'Barr's classic. The original Crow graphic novel at least showed the slightest bit of sympathy for the targets of Eric's vengeance. He even sat with a man as he bled out. The comic was contemplative, arguably to a fault.
The dialogue leaves a lot to ask for, with my favorite bad line being, "Jesus rose from the dead in three days. It took me only one… Everything's faster these days, don't you know?"
The funny kicker is that the B-story directly contradicts the main story's Christian-centric narrative with a bit of paganism.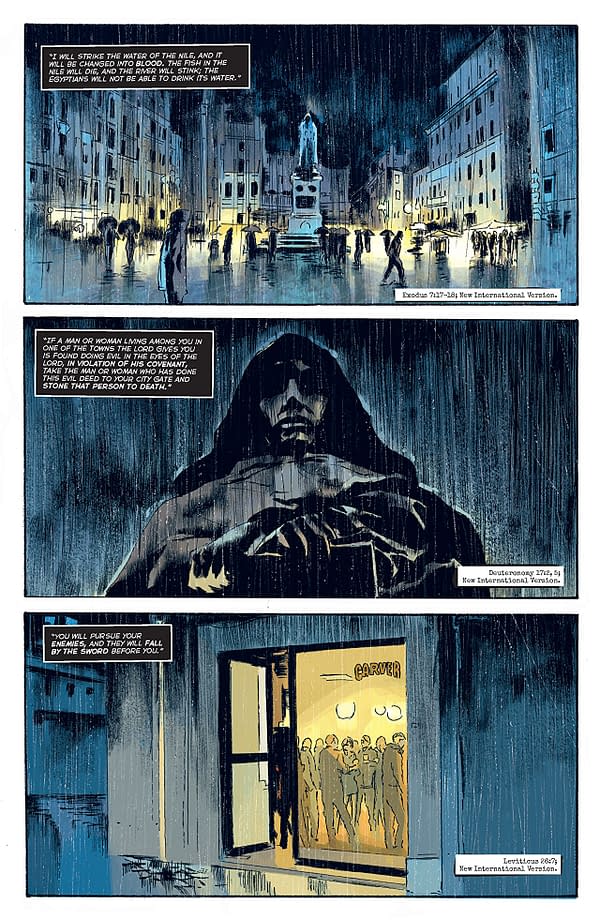 Werther Dell'Edera's artwork is gritty, gory, and plays with shading well. It holds together well throughout the comic and is supported well by Giovanni Niro's color art. Matteo Scalera's work in the backup story looks great too.
The Crow: Memento Mori #1 shows a ponderous franchise reduced to simple revenge fantasy. While the original tale and earlier sequels and adaptations were not perfect, most give the reader something more than brutal murder with a grinning protagonist. While the art and the backup story are solid enough, the main narrative leaves a vile taste in the mouth. Give this one a wide berth.