Welcome to the often-daily Lying In The Gutters. Mostly. You can sign up to receive it as an e-mail here. I'm off to take the eldest to see BTS later today at Wembley. Please, pray for my soul…
The 6 most-read stories yesterday
Happening today:
And a happy birthday to: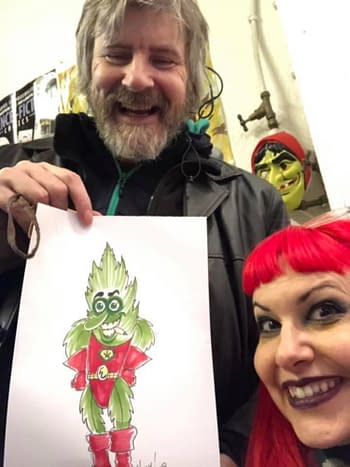 Jim Stewart, creator of Ganjaman.
Michael Higgins, Marvel writer, artist, letterer, editor
David Seidman, founder of Disney Comics.
Scott Adams, creator of Dilbert.
Brandon Jerwa, writer on Battlestar Galactica, Highlander, G.I. Joe and Army of Darkness.
Ciarán Marcantonio, EIC of Black Sheep Comics
Martin Shapiro, creator of Chopper.
Adam Casey, creator of The Life And Adventures of Santa Claus.
Subscribe to our LitG Daily Mailing List
Enjoyed this article? Share it!