The Flash #53 Review: Strength vs. Speed
The Flash and Commander Cold have just been laid out by the Trickster… yes, that Trickster. The Strength Force possesses Axel, and he is now among the strongest beings on Earth as a result. Barry and Cold soon find Axel once again, and the rogue now tears through the streets of Central City. Barry and Cold must bring him down. Elsewhere, Iris West researches the other Forces of the world.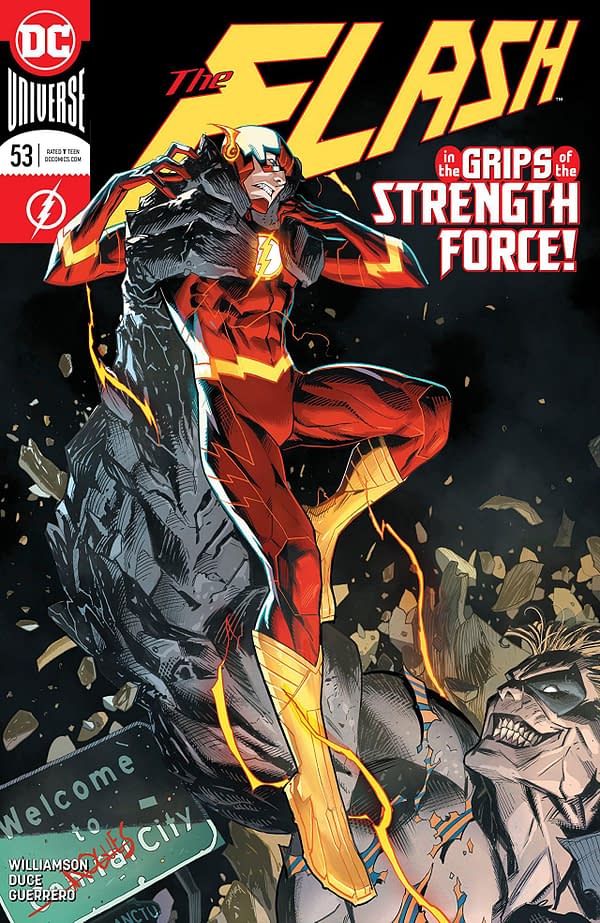 The Flash #53 turns its sights firmly onto the Strength Force, expanding on the idea of the Speed Force which powers the Fastest Man Alive and other speedsters. It seems like the natural continuation of such ideas as the Emotional Spectrum in Green Lantern comics, and that was actually a net positive for that family of titles. Can the same be said for the Strength, Sage, and Still Forces? That remains to be seen.
How well Joshua Williamson can present and sell this expansion on the Flash mythos is the big barrier. Making the Trickster a titanic meathead isn't exactly the most interesting first step. However, Trickster is a good character, and Williamson does tap into some of the character's charm and appeal.
We return to Iron Heights for a part of the story, and we see Warden Wolfe's authoritarian ass again. The slow boil of this character's heel turn has been one of the more interesting parts of the current Flash comic, and he does something diabolical here too.
Commander Cold is expanded upon as a character too, and that adds some depth to the book.
There are some weak lines of dialogue in this issue. Williamson seems to have an affinity for questionable wordplay. The ending of the issue straddles the line between body horror and camp, and it doesn't quite succeed at either.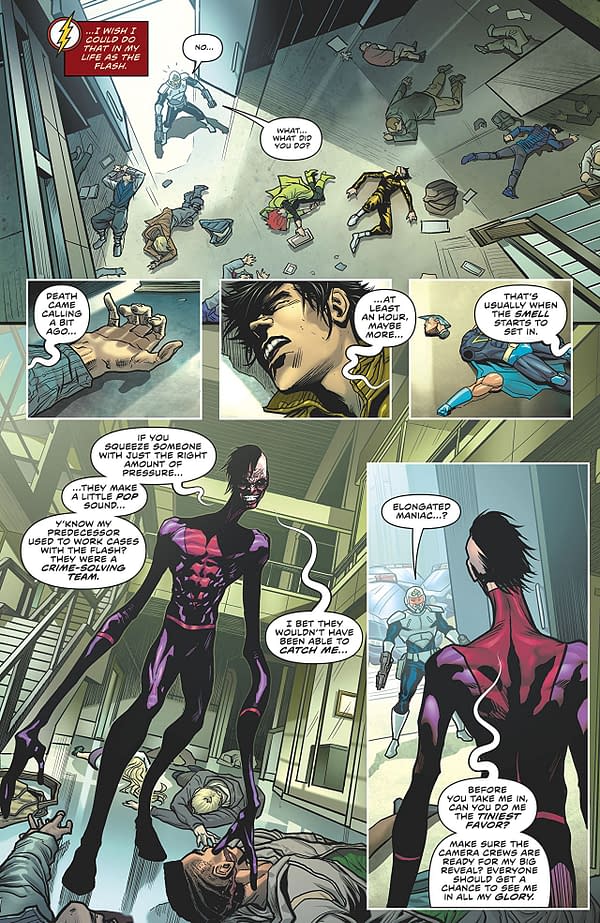 Christian Duce delivers excellent visuals to this comic. Flash #53 has extensive detailing, a nice and distinct look for its title character, and Duce's touches to the beefed-up Trickster are why there is any sense of body horror to his muscular form. Luis Guerrero's color work makes the book a bit darker than it has in a long time, and it's not a bad change given the story of Williamson and style of Duce.
The Flash #53 is another flawed issue of the Scarlet Speedster's comic, but it's not bad. There are some good plot beats and interesting moments, and Duce and Guerrero give the book some truly great visuals. This one isn't a must-read for the week, but it is worth a recommendation. Feel free to check it out.