'The Flash #68': James Jesse Brings Smiles to Central City
The Flash is all smiles this week, as James Jesse, the original Trickster, is back and way more frightening than I remember. Joshua Williamson continues his stellar run on this title, and featuring classic Flash artist Scott Kolins on pencils, what more can you ask for?
Williamson is clearly having a ball writing Jesse, who wants to be remembered more than anything else. HIs plan to in this issue to give happiness to everyone in Central City and control people's minds is pretty genius, even if Barry doesn't respect him. Don't worry, by the end of the issue, he will.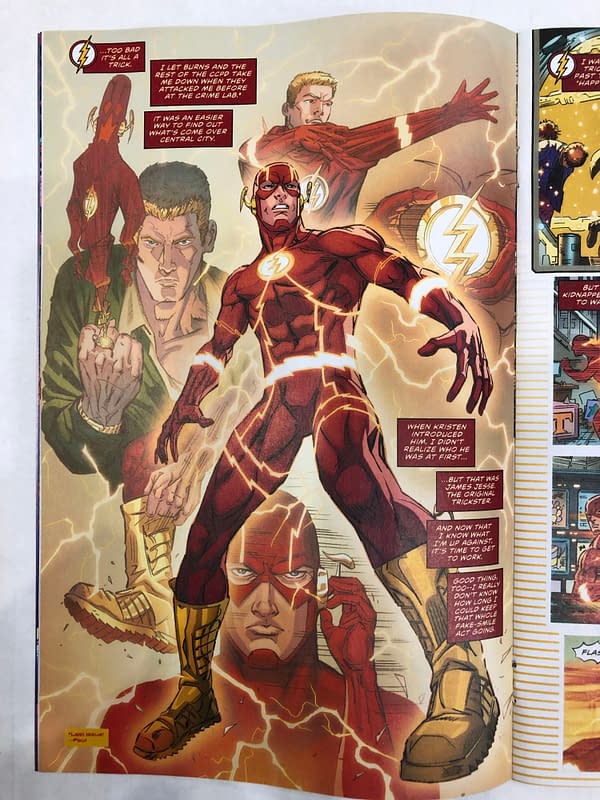 Let's take a second to admire this scene by Kolins. He is up there as one of my favorite Flash artists, and this page is a good illustration of why. Masterful stuff here.
After revealing his master plan in some wonderful villain-splaining, Flash is *gasp* betrayed by Commander Cold and captured. No matter though, as Flash breaks free of his restraints and has the hero moment where he runs off to save the city and stop Tricksters plan once and for all…except he doesn't. When he breaks his bonds, he falls to the ground. How do you stop The Flash? Well…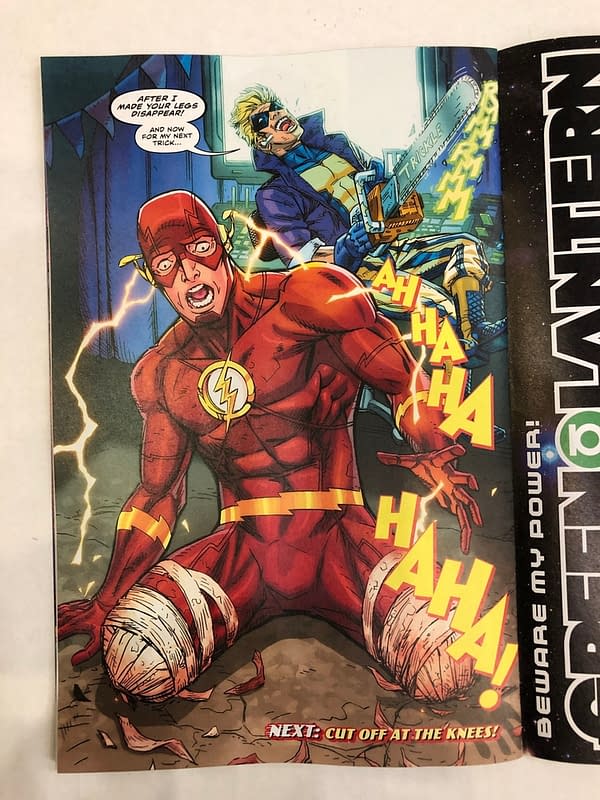 That's one way to do it.
The Flash #68 is on sale now.