The Great Batman Gotham Conspiracy Exposed In Joker #9 (Spoilers)
James Tynion IV may be leaving the Bat-books for his creator-owned Image, Boom, and Substack comics, but he is leaving his mark on Gotham's comic books. Not just the bevy of new characters he added to the mix, from Punchline to Ghost-Maker to Clown Hunter, but in The Joker, which he is extending his run until next year, setting up a new Gotham conspiracy. To join all the other ones such as Barbatos worship, the Court Of Owls, and the League Of Shadows. Instead, we have The Network.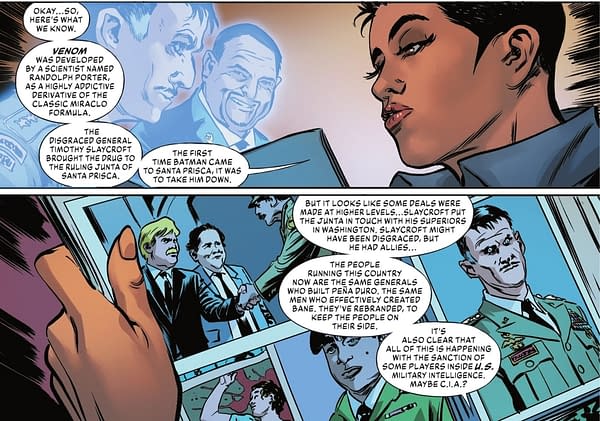 With the creation of Bane and the Venom formula that saw him take down Batman a number of times, break his back in Knightfall, and, most recently in the City Of Bane event, kill Alfred Pennyworth. As something that world governments, including the USA, have taken an interest in.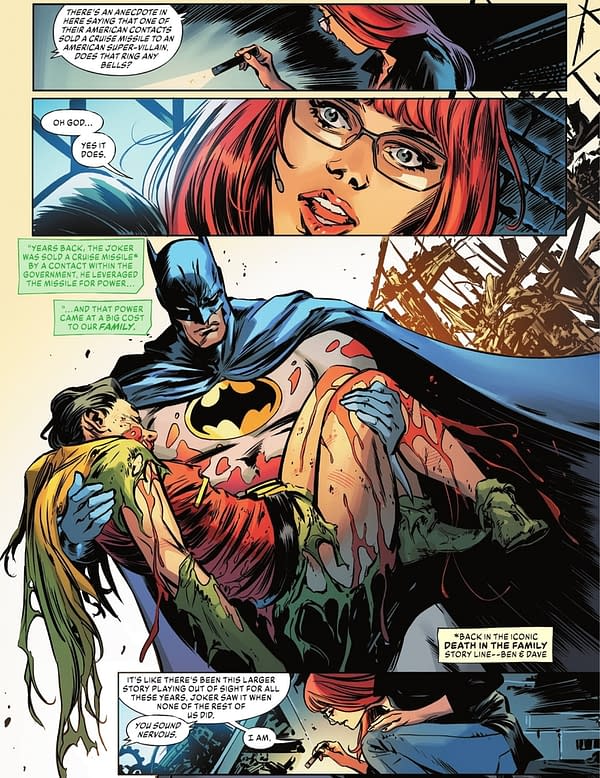 As James Gordon ruminated on the effect that The Joker has had on his life and that of his family, Barbara Gordon recalls another time when the Joker killed Jason Todd, Robin, Or at least did the best job he could.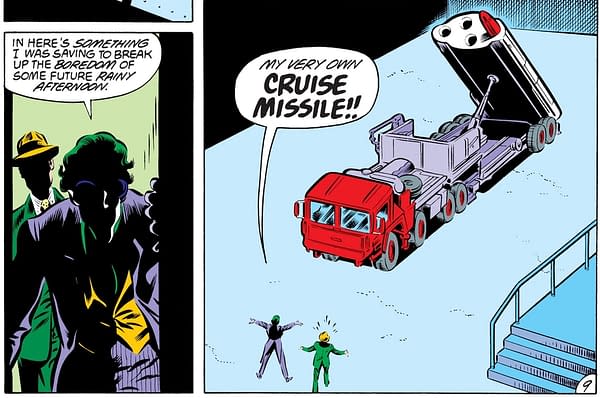 Because, yes, it did happen. Joker getting a nuke set off all those Death In the Family dominos. And also enabled his escape…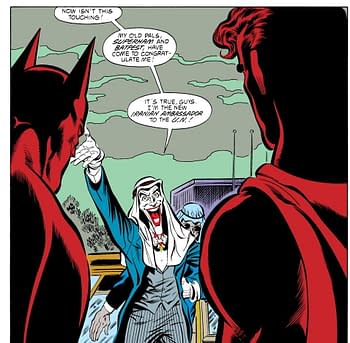 Yes, by becoming the Ambassador of Iran to the United Nations and gaining diplomatic immunity. As usual. Nuclear weapons do put you on the big table. But now it seems that this was all a play by The Network.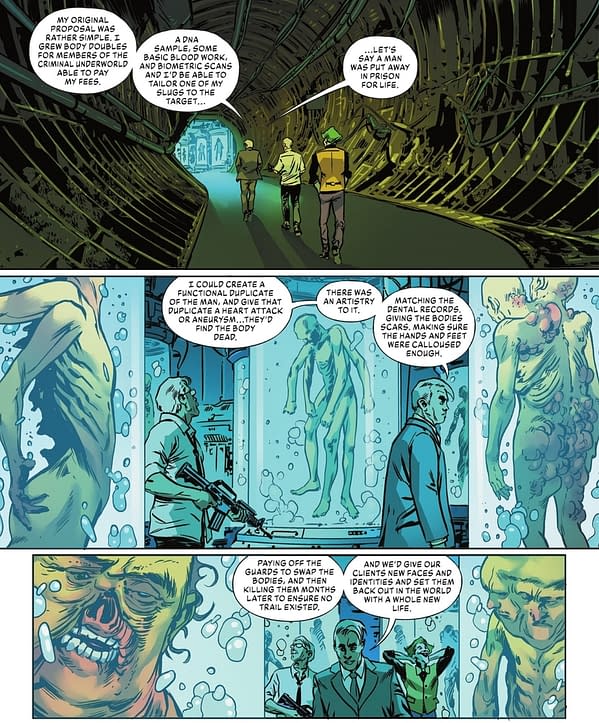 Yeah, we're still going to call it The Network. And they have been working hard for many years, helping all manner of folk get away with murder or even genocide. But they have now been taking those genetic cloning abilities and putting them to use in another of their businesses.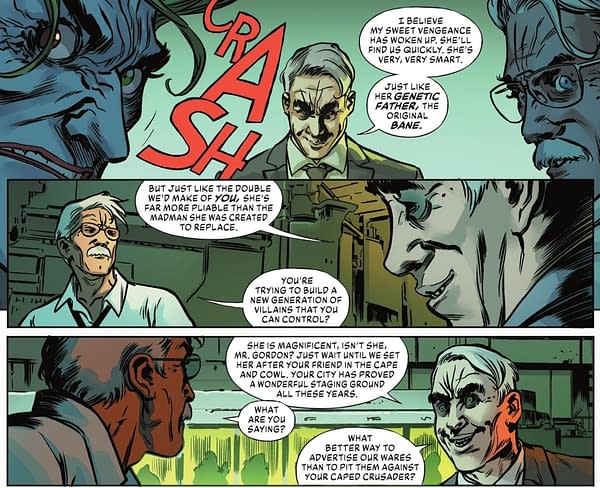 Creating super villains and using Gotham as a way to show the technology off to an international buying public. Whether that's Venom, the Scarecrow, Firebug, or Killer Croc, it's just one big catalogue on the streets of Gotham, with Batman just keeping everything under control. Or course, he's leaving Gotham now, right? And how many Batman supervillains will now be reinterpreted as The Network showing off their latest wares?
JOKER #9 CVR A GUILLEM MARCH
(W) James Tynion IV, Sam Johns (A) Stefano Raffaele, Sweeney Boo (CA) Guillem March
The terrifying Sampson family is ready to exact their revenge on the Clown Prince of Crime for the murder of one of their own during A-Day! Will Gordon risk his life to save…The Joker? The shocking series continues with the most horrifying issue yet! Backup: Punchline and Harper Row go head-to-head for the life and safety of Kelly Ness! If Harper loses, the radicalization of young people in Gotham City will know no limits!
Retail: $5.99 In-Store Date: 11/09/2021