This week brings the release of Goldie Vance #3 from BOOM! Box, written by Hope Larson, with art by Brittney Williams. In case you haven't heard, the series has officially gone from limited to ongoing status! Guess what? The hype is real. Goldie Vance is a joy to read, and if you're looking for a reason to join in on the fun, here's three…
One: Girl power! To put it lightly, Goldie Vance has spirit. Sure, she has to deal with some tough situations, but there's a confidence about her. One that isn't easily defeated.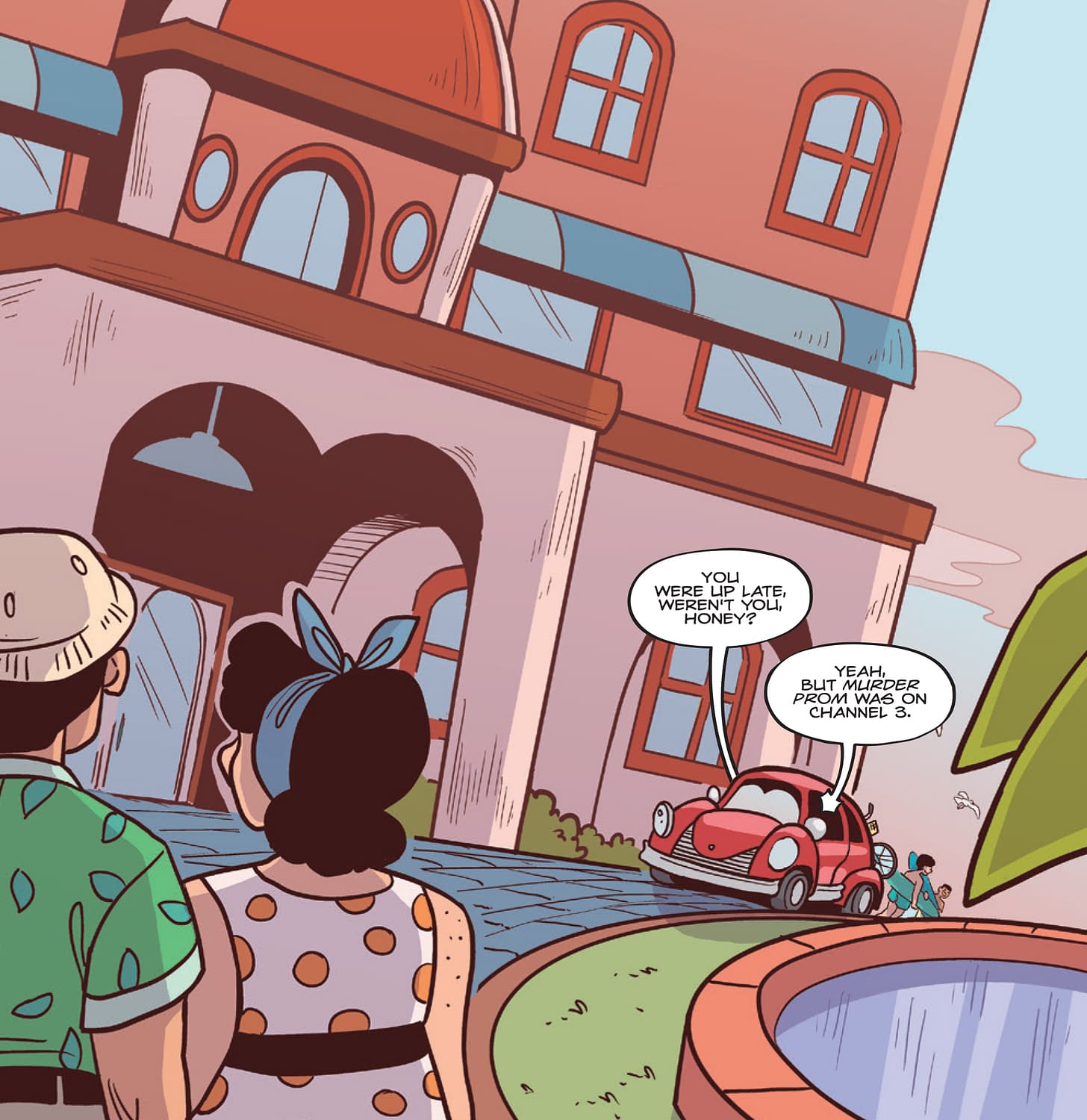 Two: Mystery, mystery, mystery. Who doesn't love suspense? Larson writes an intriguing script that keeps you guessing and allows you to feel like you're a part of putting those puzzle pieces together.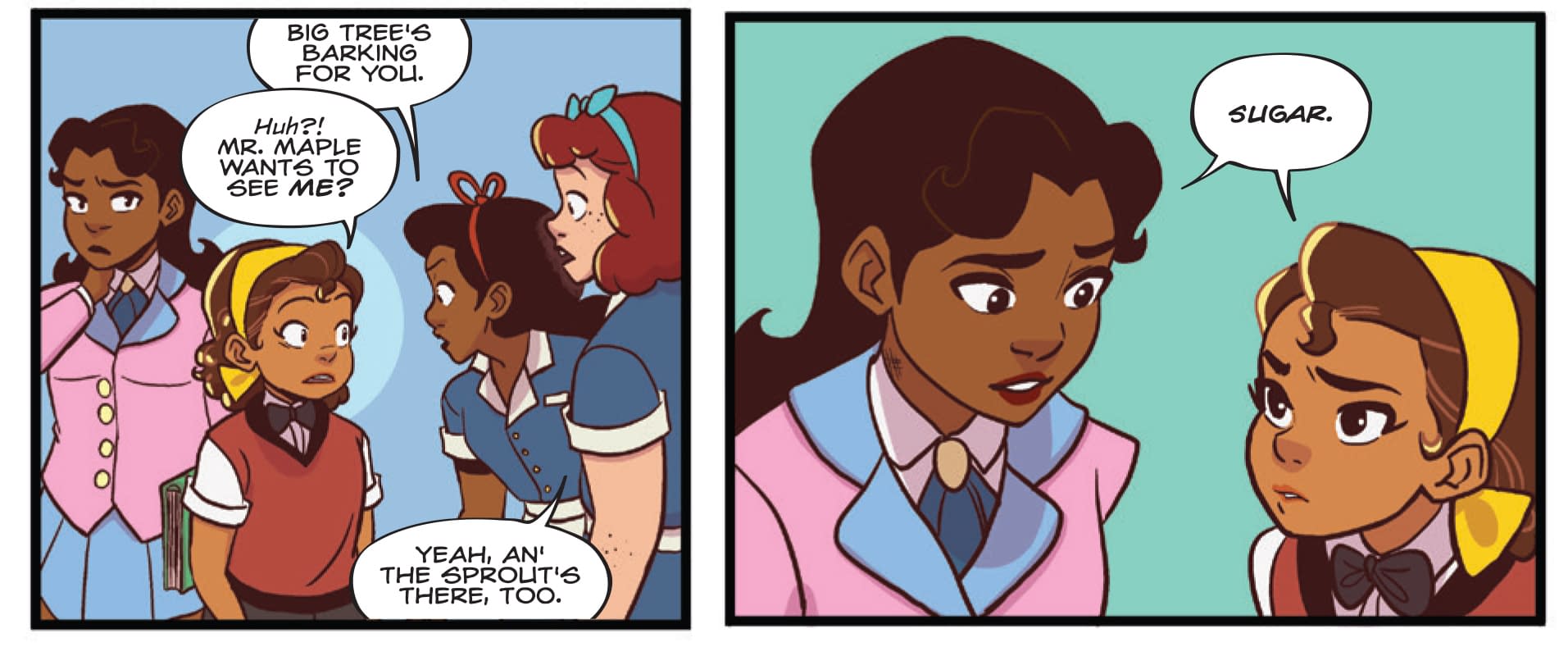 Three: The setting enhances the story so much. There's a reason my first review pleaded for a ticket to Crossed Palms Resort. Setting makes such a huge difference in comics and stories in general. This one adds a certain steadiness to the plot.
The third issue continues the mystery of the necklace and leads Goldie's father into some trouble. Be sure to grab yourself a copy tomorrow.
Enjoyed this article? Share it!