North Bend written by Ryan Ellsworth illustrated by Robert Carey colored by Dee Cunniffe. Kickstarter ends October 11
Ryan Ellsworth writes,
The US is at war, against Russia and its own people. The country is on the verge of financial crisis and political revolution. Desperate to regain control, the CIA recruits DEA Agent Brendan Kruge to test an experimental mind control drug on its own citizens. Compelled by his sense of duty to his country, Brendan struggles to keep his life from spiraling out of control as he tries to reconcile his personal beliefs with the security of the nation.

"What the hell is an MKULTRA?"
That was the average response I got after giving folks the pitch for a graphic novel series I wanted to do.
I don't blame them. It wasn't until a few years ago that I had heard of it either, stumbling upon the secret program after going down a Wikipedia rabbit hole, as you do.
Okay, so what is MKULTRA? In a nutshell, during the cold war era, the CIA got their hands on large quantities of LSD (a new and largely unknown substance at the time) and other experimental drugs, testing them on unsuspecting citizens to see if it was possible to control the human mind. Consequently, this is how LSD made its way into the public and wider popularity, especially with the 60s counterculture. True, all of it. My first thought after reading this article: "Holy balls, that is insane. How have I not heard of this before?"
Immediately I set out to find out as much as I could about it. Reading interviews, stories, and plowing through "The Search for the Manchurian Candidate" by John Marks – a hugely interesting read based off interviews and declassified files from the project.
After reading the book, one guy stood out: George White, a drug enforcement agent in California who was recruited by the CIA to help them test drugs on criminals, prostitutes, and other salty types. And help them he did, renting a safehouse, wiring it up with cameras and two-way mirrors, and using prostitutes to lure unsuspecting people in to dose them with LSD. What a character. But what was most intriguing was how much we didn't know about what actually happened. A story began to form in my head, partially based off this guy. What kind of guy agrees to do something so wrong to people? How many other "George Whites" were there, doing the same stuff? And the victims, how many people's lives were ruined from these experiments?
The story started to come together as characters, conflicts, and themes began to intertwine. I saw it all taking place in an alternate, near-future reality. This was a story that I would read. It had everything I loved – conspiracy, sci-fi, a slow burn, time hopping, and big revelations.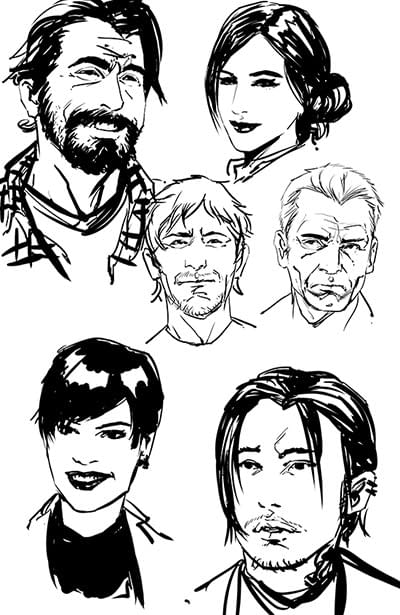 With the script for issue #1 drafted up, I forwarded it to my editor, Steven Forbes. But there was bad news – it was too similar to another story – A Scanner Darkly. Right off the bat he saw the similarities, and he hadn't even read the book! I, on the other hand, had read it once upon a time. I looked into it, and he was right. It took about a month to revise my story arc and make the big changes to the script required. But I love the final result, and think the story is even stronger now.
Other things happened after that – my search for artists, and finding the perfect team with Rob Carey and Dee Cunniffe. And the spending of money. Lots of it. Comics ain't cheap to make, folks. And here, we have the final result.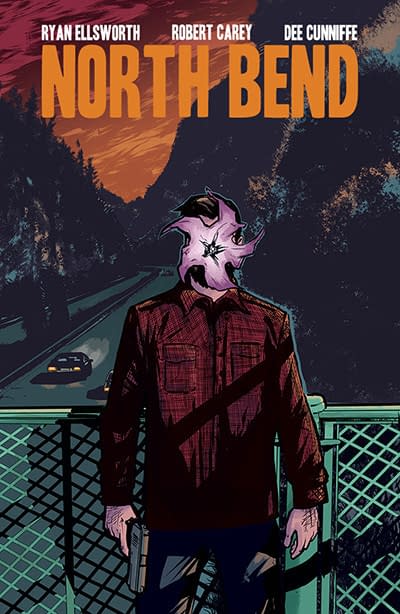 And now, the moment I had been anticipating for over a year, the Kickstarter has finally launched. As of this writing, we're sitting at $369 with 22 days to go. And honestly, there's a ways to go. That said, I really believe in this project. I love this story, and am determined to see it out into the world. And I hope you'll join us in making that happen.
To find out more about North Bend please visit Facebook or Twitter.
Enjoyed this article? Share it!