The Star Wars – Mayhew Imagining Lucas Part III
We've been chatting with artist Mike Mayhew about his new Dark Horse project The Star Wars based on George Lucas' first draft for Star Wars back in 1974. The first two articles focused on the overall story and the characters. In this final installment we'll be talking about the tech, the weapons, the ships… all the things that make science fiction look so damn cool. BLEEDING COOL: Like with the character designs, you had some art to base your tech designs on. How close do you feel you got to the original concepts and how much freedom did you have to make changes?
MAYHEW: For the first two weeks, I immersed myself in the early concept designs and got in the "zone". I was very familiar with the concept art from STAR WARS, but hadn't looked at it in like a decade! I would not allow myself to watch EpIV: A NEW HOPE, or look at any post-STAR WARS designs. I tried to imagine that young George Lucas came to me in 1974 and that my influence and instinct would be informed by movies like ZARDOZ, PLANET OF THE APES, and 2001, and the comic art of CODY STARBUCK, IRON WOLF, FLASH GORDON, and METAL HURLANT, and sci-fi paperback and concept art by guys like John Berkey, Chris Foss, and Roger Dean.
I had several big volumes on my bookshelf that featured STAR WARS concept art. At the same time, our scripter, Jonathan Rinzler, was flooding me all sorts of info, images and anecdotes he had straight from George or the Lucasfilm archives on the origins of characters, vehicles, and settings.
Wherever I could I represented the art that existed specifically pertaining to this "rough draft" of the script. For example, Ralph McQuarrie's "proto-Jedi" costume drawings represent the differences our characters would have from regular STAR WARS. I actually consider those drawings to be some of the greatest super-hero costume designs ever made. They are so functional yet dramatic, and classical yet progressive. Really Jack Kirby-level character designs in my opinion.
But, I had a ton of freedom to do whatever I wanted. It just all felt natural. I was showing stuff they liked, I was working hard to find out what they wanted to see, and making sure I was putting up stuff I would want to see if I was a fan. BC: Looking at the droids first, R2-D2 doesn't seem to have changed all that much except for the paint job. But, Threepio looks like he walked right out of Fritz Lang's Metropolis. Was it difficult to separate yourself from the robot you've known from childhood to draw him this way? Did you ever find yourself drawing the wrong design?
MAYHEW: Well, R2 is different in that he doesn't have to have a human operator inside, so he is smaller, as per the original designs. Physically, R2 being smaller and having the arms (as well as a little beanie that was in early drawings) gives him a little more functionality and mobility than he had before. This R2 talks too, so I think it really changes the relationship between the droids. They are much more of an odd couple here that always put each other down, but can't get away from each other.
There was a lot of design work in the making of STAR WARS, and on THE STAR WARS, on C3PO, especially the face. In the Alex Tavoularis 1975 storyboards that show a scene from this draft, he has a "human" face with a voice box over his mouth. But, there were paintings and drawings by Ralph McQuarrie that predated even this direct visual. I very strongly felt C3PO needed to have a very stylized cartoony face that while static needed to be expressive and simple enough to work across several situations. Like he needed to have that Mr. Bill, "OH, NOOOO!" look. I ended up sculpting my own face in 3d for my C3PO, but it is loosely based on those early McQ drawings. BC: Moving on to the ships, my first question has to be why exactly is there a guy on the wing of the Aquilae Fighter? Was that ever called the Shatner seat?
MAYHEW: Well, the Aquilaen Fighter was designed by and modeled for me by artist Sean Cooke. I think the concept was always that the pilots in the rough draft always had some co-pilot or wingman on board, a role that was later changed to an R2 unit. The rough draft describes him in a bubble. I figure he operates the main laser turret and other armaments. I think Sean did a great job of creating a similar, yet very different ship for our story. BC: You can see a lot of similarities between some of the ships like the Star Destroyer and the Death Star to what we ended up, where things like the Speeder is drastically different. Why did the designs get re-done? Do you think there was a conscious effort to put in a lot of asymmetrical design elements?
MAYHEW: Our "Death Star" (called the Space Fortress in the story) is actually modeled very closely on Colin Cantwell's first proto model that was more shiny and had many more protrusions coming off of it.
The Star Destroyers are now two-pilot fighter jets, with a "hot rod" style engine in front.
The speeders are being redesigned mainly for usage. In the beginning we see a lot of royal speeders, which are very sleek and clean, and more roomy to accommodate more passengers. Then, later on we will see more battered, junky speeders when our heroes go undercover to get to the cantina and meet Han Solo. BC: Did you have to design any tech from scratch? If so, how did you approach creating the design and what elements did you try to carry over from the existing art?
MAYHEW: With characters I had to design from scratch, I usually found some familiar-yet-all-new- spin. Our Vader doesn't wear a mask. But, using that chest plate of Vader's made him instantly recognizable as the character. When I made parts of Vader's costume chrome (a frequent motif in the story), it gave it a fresh look that seemed very cool. Then for Vader's face I kept the scar's that Anakin Skywalker has in the films, but gave him the face of 70's character actor Robert Shaw, who to me would have been glorious casting for Vader if he had been unmasked. BC: In the first series, the tech seemed rougher, jagged. Almost like lego ships flying through space. With the prequel trilogy the ships took on a sleeker, more aerodynamic feel. As a fan and an artist, do you feel the design change was a matter of new artists and the advancement of CGI or do you feel there is a story element that explains how the older ships appear to be higher-tech?
MAYHEW: The major inspiration for SW was FLASH GORDON, which had sleek, aerodynamic, and even art-deco designs to vehicles, settings, etc.
On the other hand, one of the fondest memories of the making of STAR WARS was when they explained that they made the ships from "found" model parts from WWII kits of battleships, tanks etc.
So, the combination of repurposing "found" objects with the concept that this universe could contain whatever your imagination could conceive became the "core" of my design philosophy.
BC: Finally, since were focused on the tech here, which one thing from the comic series would you love to see made into a toy? The one you wish you had sitting on the shelf behind you right now?
MAYHEW: Definitely my versions of the droids based on McQ's first designs!
I want to thank Mike Mayhew for taking the time to do three articles with me. Also thanks to J W Rinzler and Randy Stadler for all their help and to Dark Horse Comics for supplying all the great art. ---
---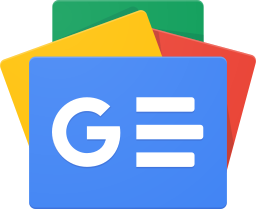 Stay up-to-date and support the site by following Bleeding Cool on Google News today!